In this section...
(Please scroll down to see E-Safety guidance and other supportive information)
Pastoral Support is a real strength at Homefield Church of England Primary School. We pride ourselves on our nurturing ethos and aim to make everyone feel at home.
We are lucky enough to have a wonderful Pastoral Support Worker - Mrs Clarke. If you ever need to talk to her about any school or family issues please just pop in and ask to see her, or phone up the school office and book a slot.
We are here to help with a wide variety of issues, including:
School/home behaviour

Issues around eating

Bereavement

Family breakdowns

Financial worries

Communication problems

Health issues

Housing worries

Mental Health
Please use the following links if you require any further support with a particular worry or concern involving your child:
https://youngminds.org.uk/what-we-do/360-schools-hub/we-support-pupils-parents-and-the-wider-school-community/
http://www.youngminds.org.uk/for_parents/worried_about_your_child
http://www.nelsonsjourney.org.uk/
https://www.childline.org.uk/get-support/contacting-childline/
Toast Time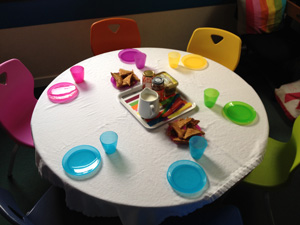 At Homefield we have Toast Time whenever required for vulnerable children.
Groups of children are invited to visit the Sunshine Room and sit round the table to share toast. During this time, they are encouraged to talk to each other and good behaviours are modelled by our Pastoral Support Worker.
Toast time offers the children a chance to chat, mix with different children, promotes manners, hand and eye coordination-buttering their toast for example, trying different foods and social skills. It also gives every child who comes a chance to eat something healthy at the start of the day round a friendly, calm and nurturing table like they have in their family home.
For more information, please speak to Mrs Clarke or you can email her on mrsclarke@homefieldprimary.co.uk