In this section...
No. But I do believe that there are others types of creatures living in outer space. I just don't believe they are monsters.
What a wonderful week! I can't believe that is week two done and dusted with.
The children have now fully settled back into school life and are coping with the 'new normal' brilliantly. Although school may look and feel slightly different, I'm relieved and pleased to report that the Year 6 classroom is still full of laughter, a love of learning and brains firing on all cylinders.
First, the important stuff...
P.E:
On Monday afternoons Mr. Carr is helping the children improve their flexibility and strength.
On Thursdays it is my P.E lesson with the children and we are working on building their fitness levels. Children must come to school dressed in their outdoor P.E kits on Mondays and Thursdays.
Contacting me:
I am aware that with the new staggered drop off and pick up times I no longer get to see all grown ups. Should you need to contact me for any reason you are welcome to email me. My email address is: missbattle@homefieldprimary.co.uk. Should you ever need to speak to me face to face, this can be arranged by making an appointment at the office. A face covering will need to be worn and social distancing adhered to.
Children walking home:
At Homefield one of the year 6 privileges is that they are allowed to walk home alone. However, we must receive written parental consent. We will not allow a child to leave the premises without it.
Lunches:
From Monday (21/09) year 6 children will be able to order a hot dinner - woohoo! Both hot dinners and home packed lunches will now be eating in the hall together. Please find a menu attached at the bottom of the blog post.
Secondary school admissions:
This week the children went home with their secondary school admission forms. Please check individual secondary school websites to learn how they are organising their 'welcome events'.
I think that covers most things, if you have any further questions please do not hesitate to contact me.
We are now over half way through our first class book: There's a boy in the girls' bathroom. The children are thoroughly enjoying the story of Bradley Chalkers and his journey to become good. Every day after lunch, I read to the children for half an hour. I can, without doubt, say it is my most favourite part of the day.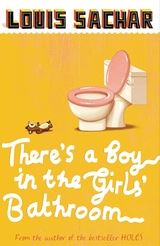 In maths, we have been recapping some place value knowledge from year 5, now we have built a solid foundation we are ready to move onto the year 6 object: numbers to 10 million, on Monday.
In English, we have taken things right back and are looking at the construction of a simple sentence. The children have made amazing progress and now have a really good understanding of the different types of nouns, determiners and how we can use determiners to change the meaning of a sentence.
In R.E we are in the process of tackling our big question: Creation and Science: Conflicting or complementary? We are currently discussing the first two chapters of Genesis and thinking how Christians may interpret it differently.
I hope you all have a wonderful weekend,
Miss Battle x