In this section...
It's the end of term again!
Happy Holidays everyone!
Apologies for the lack of blog posts, but ill health and busy, bustling times got in the way. Hopefully we shall not have a crash mid-way through writing this either! And the blog posts will flow- Remember, if there is something you want help with, let me know and maybe it is something I can put here for everyone!
The children have had a wonderful final week of the Spring term. Reception class was like Hallmark's factory; children making the front design on their cards, whilst others were writing the insides of their cards...with over 60 cards produced within the week! We hope you love your Easter card and that it is pride of place at home. The children really tried hard with their handwriting, getting tired wrists at times. Well done guys! We also, as a school, all produced additional cards and delivered them within our local community. Mr Simpkins (who you may see at our PTA events, hubby to our lovely TA Mrs Simpkins in Year 2) came out to say ,'Hello' and personally receive his card. The children certainly loved the job of being Easter delivery people!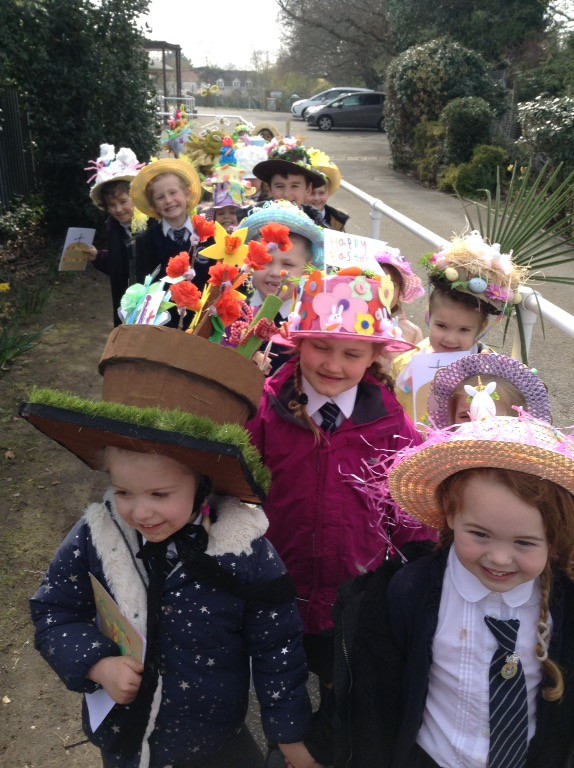 Don't we look fabulous!!!
Aside from all the cards, we have also been completing end of term assessments. The children have shown great progress with their phonetic skills as all the phonemes taught were tested as well of these being incorporated within words (to see whether the children could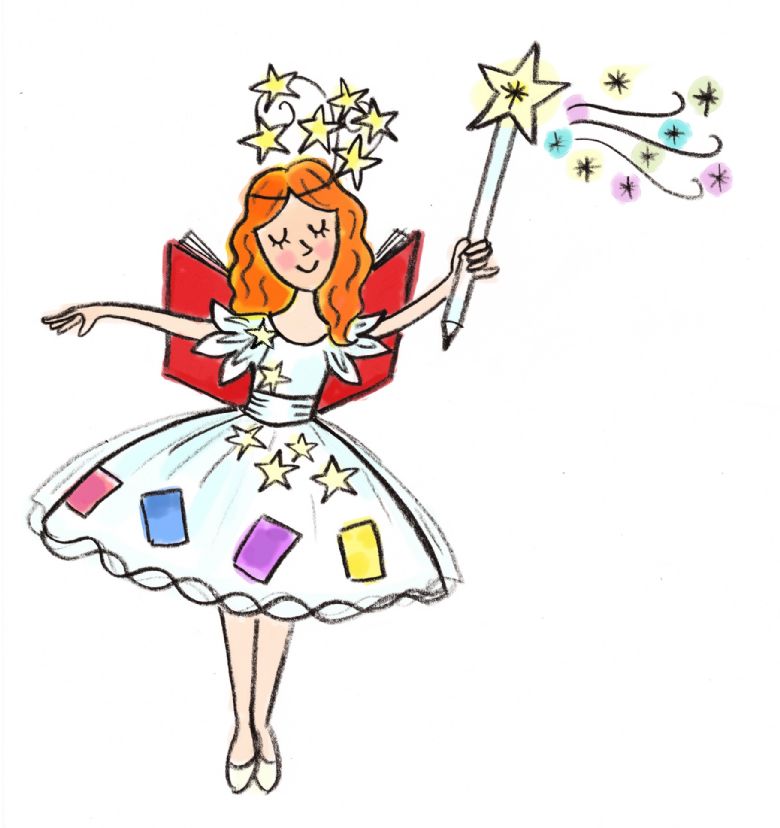 decode and read these in words too). Well done guys, we are really proud of how well you are doing! Regular reading at home is definitely supporting your progress!
After Easter we will have some children working on Phase 4, the final phase in Reception, where we look at longer, polysyllabic words. These are words with more than one syllable (beat), where children will need to breakdown words into chunks, such as 'handstand' or 'melting'. We also teach blends, which is where previously taught sounds are combined and can sound different or be tricky to discriminate, such as /tr/ in tree. Some children will return to key digraphs in Phase 3 whilst some other children will repeat Phase 3 from the beginning to boost confidence and revisit phonemes.
We hope that you are seeing the phonetic skills appearing more and more in the children's writing! Lots of us are becoming really keen to write down our ideas- especially with our jazzy pens and notebooks!
Teacher Plea: PLEASE upload any writing that your child completes independently to Tapestry. The children are so keen to write but they do not always show us their amazing writing and as such we could be missing excellent evidence of the children's skills! Especially when they write at home!
How can you support your child? Encourage them to listen for the sounds in words. We work by spelling words as they sound (phonetically), so cat could be k-a-t as it is still phonetically correct. As the children get older they will learn spelling patterns and rules, but this is too soon for us. Rainbow Words can be helped with by using the flashcards and encouraging your child to find the word they need and copying it (to begin learning these by memory). We often prompt the children with sayings such as:
"What does a sentence begin with...?" (Capital letter)
"What does a sentence end with...?" (Full stop - or a question mark)
"What do you need after your word?" (Finger spaces).
"What sounds can you hear?" - support by saying the word slowly
AND DON'T FORGET THOSE FUNKY FINGERS! Our fingers cannot hold and control the pens if they are not strong enough. So get out that playdough, stand up, and do some Dough Gym! (Sitting down for Dough Gym reduces the physical gain by 97%! That's why Paul Hollywood kneads his dough standing up!)
https://www.youtube.com/watch?v=3K-CQrjI0uY
We have been looking at making numbers "One more" and "One less". We often hear about 'one more' in day-to-day life...
"One more piece of pizza?"... ooh yes please! "One more story?" ... oh definitely! But do we use the term 'one less' as much? One less is often the calculation we find trickier. So over Easter practise making numbers one more and one less. What happens when you make the number 'one more'? It gets bigger- use your Lego cubes or mini eggs to check. Now make things 'one less' - Oh Dear!!! If you are using mini eggs, you may just need to munch them! Or play Musical Chairs - the number is one less everytime a chair is removed!
There are lots of other words we use which mean the same; add, more, plus, the next number... subtract, take away, take, less... Here is a game to help, but listen carefully!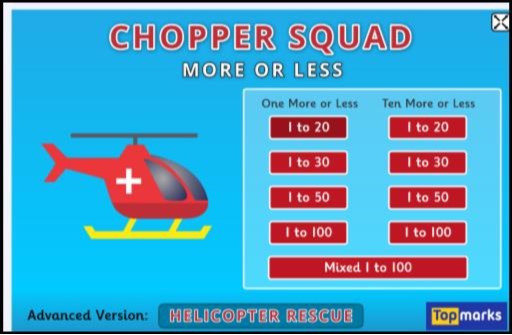 https://www.topmarks.co.uk/learning-to-count/chopper-squad
And with that, have a lovely Easter! Remember the little ones have worked so hard and will be utterly tired, so have some snuggly TLC days! But here is a link to some nice Easter activities over the break in case you need some ideas or inspiration!
https://www.norfolkmag.co.uk/events-2-22953/easter-events-in-norfolk-school-holiday-things-to-do-1-5953738
See you on TUESDAY 23rd - and DON'T FORGET... it's Red and White day for St George's day!
Password is: Everlong!