In this section...
And another week has ended...where did the time go?
Well things have been very busy in Year 1 this week. We have learnt more about tigers, using a non-fiction book and Andy's Wild Adventures. By projecting the book onto the interactive whiteboard we were able to choose which questions/pieces of information we read about (Whilst also learning how to use a non-fiction book)!
We were very concerned with how tigers have become endangered and focused our thoughts on these pages in the book. We were shocked by the photograph of the animal skins and medicines that had been made from once living tigers. We also learnt about how it is now illegal to hunt these animals and how people are trying to help. We learnt lots of "Wow" words through this, many of us who then used these in our 'hot task' of writing our own information book.
On Friday we had our "Orange or Stripes" Day, to raise money to adopt a tiger. Check us out below- don't we look great!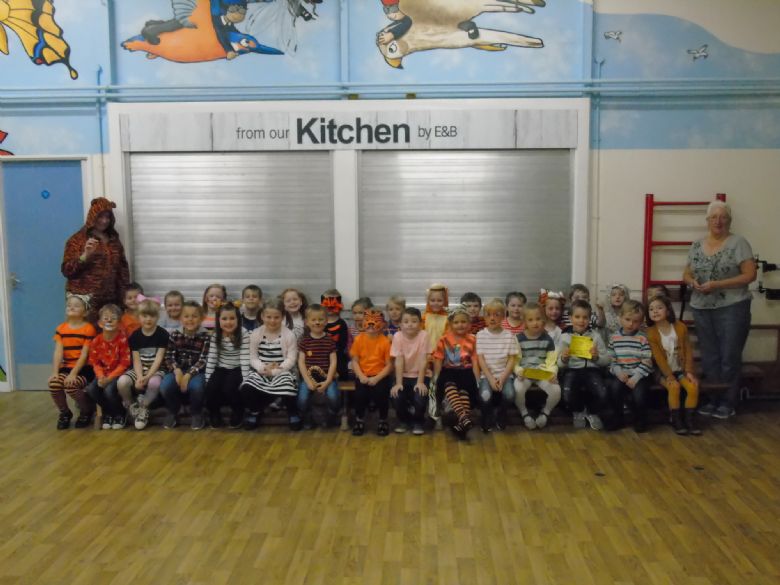 And then look what happened! Some fierce tigers came and took our places! I hope they do not eat all the school dinners!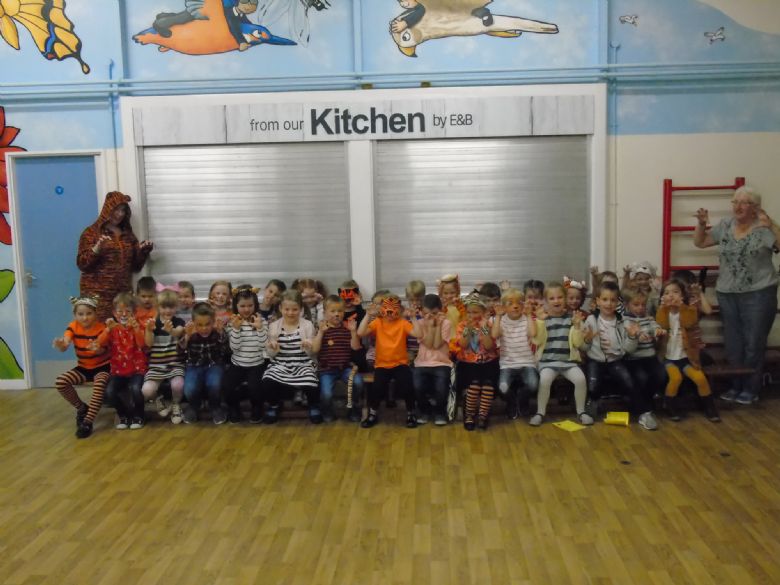 This afternoon we read the two stories of two tigers that are looked after by the charity, Born Free. We listened to the sad stories of these beautiful, wild animals and then we held a class vote to see which tiger we would adopt. We chose, by a unanimous victory, to adopt Jasper. Here is a link to his details ...
https://give.bornfree.org.uk/products/adopt-jasper-the-tiger-833
However, we have some money left over! Thanks to some generous five pound notes (Thank you very much!) and a little rounding-up from the adults, we have also donated an additional fifteen pounds to the charity. This could then help Roque, who many of us also liked and wanted to adopt. And what you need this week in Florence! I think the children felt more sympathetic towards Jasper as it appears his Mummy was killed by poachers. Either way, we have helped to protect these endangered animals! Well done!
This week we have also looked at 'feelings'. We re-read 'The Colour Monster' and talked about the feeling of anger. Many children find it hard to express their feelings, or even name them, so we are going to focus on these. At times, we all feel like the Colour Monster, in that we feel 'mixed-up'. It is important that we learn about our feelings and how to manage these, as ALL feelings are 'OK' to feel, but it is what we do with them.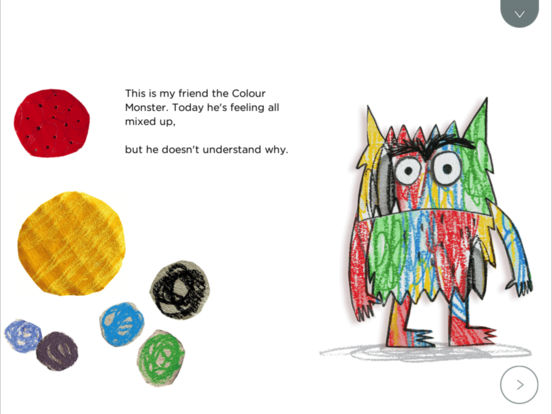 We began talking about how I can feel angry like the red monster because I cannot see my Daddy anymore now he is in heaven. This mirrors in a small way how some of our class may feel, or how some of their friends/ relatives/ peers in school may feel. We talked about how it is 'OK' that I feel sad sometimes, and angry too. We then talked about what we do when we have these feelings and agreed that if our behaviour means we have to say "Sorry" to someone then it is not a good way of managing our feelings. We then thought about ways to help ourselves if we feel angry. As this is a 'new' idea we still have some work to do: we need to look at 'anger' in stories and children's programmes and decide if people were making 'good choices' in managing their feelings, look at photos to see how faces and bodies may look when 'angry', and also to think of ways to 'calm our anger' as it is not nice to feel this feeling. Some great ideas that we had included; 'going to our rooms/safe place', 'taking deep breaths' and 'finding someone to give us a hug'.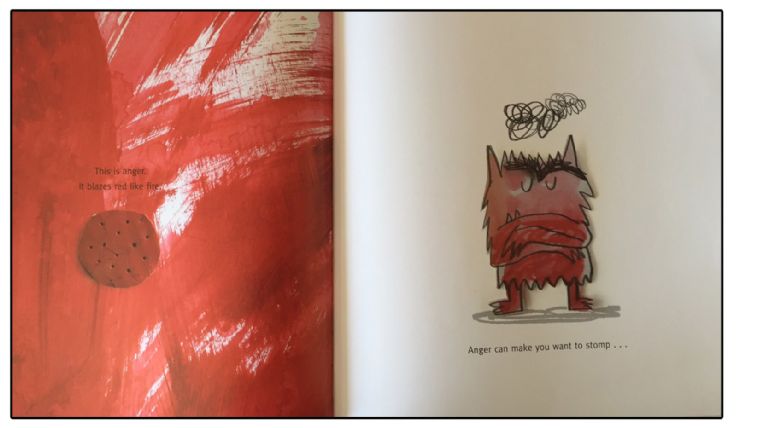 What a week!
Next week will be a busy 4 days- REMEMBER, no school on Friday!
Monday is our Phonics and Reading Cafe Workshop! We hope to see you all there! Owing to this, there will be NO PE on Monday afternoon!
Tuesday and Thursday are our first Year 1 Parents Evenings.
See you next week!
Miss G & Mrs Simpkins