In this section...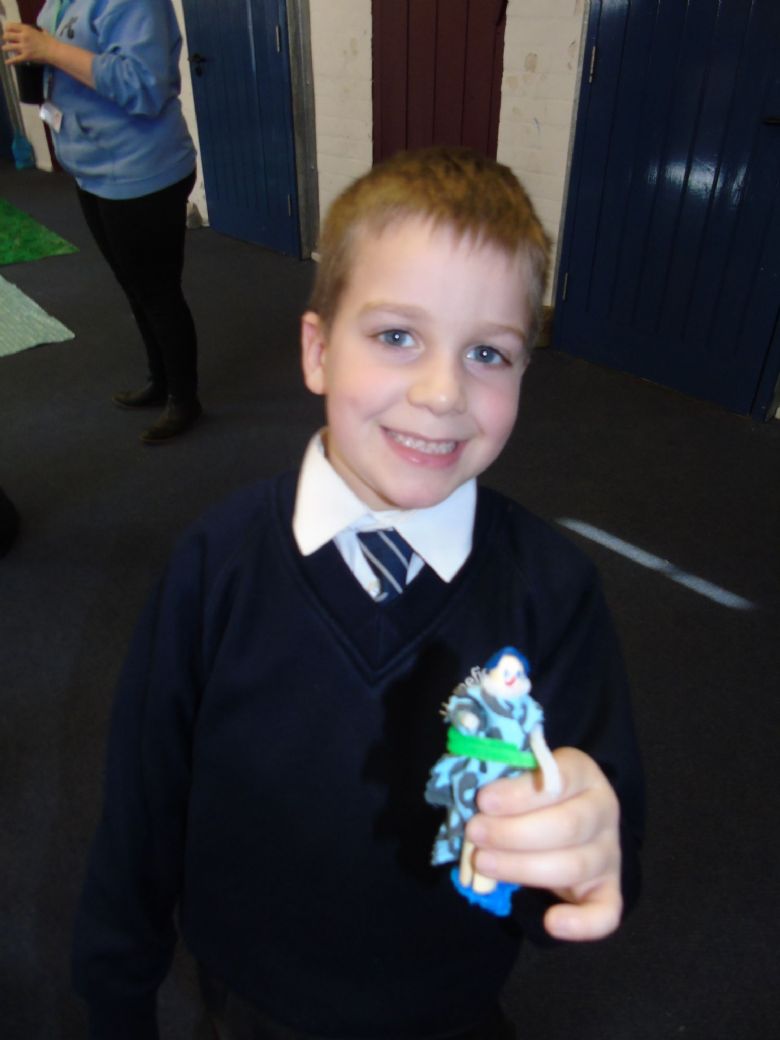 And another week has passed us by and we are almost at Easter! This week the children will only be in for 3 days!!! (Whilst staff have a training day on Thursday!). So, enjoy Thursday whilst us grown-ups work hard ☹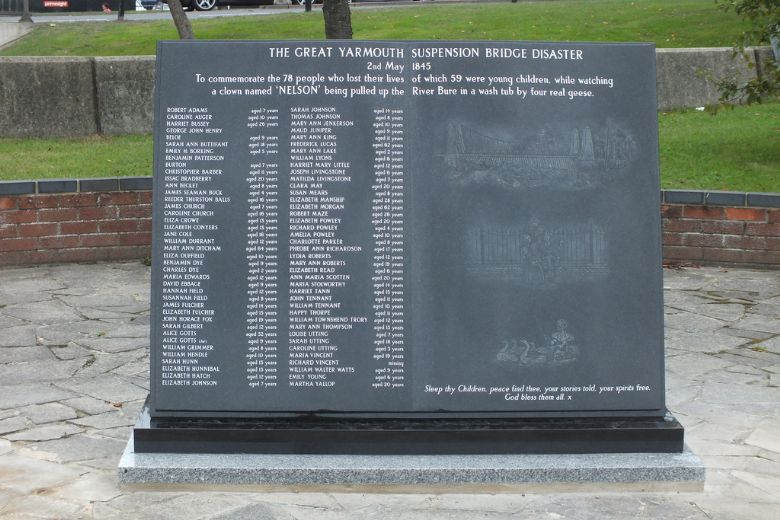 On Monday we had a VERY exciting day as we went to show off our historical knowledge to Sam Jinks, from Time and Tide. We hope you received the postcards in the children's bookbags which entitle you and a child to free entry at the museum. I hold my hands up and admit that despite being a very short walk from both Mum and Dad's, I hadn't been until recently!!!! Be sure to go, it is absolutely wonderful, and the staff are so very, very welcoming and knowledgeable! (Kissing our 'guns' before learning about strong fishermen with Jamie)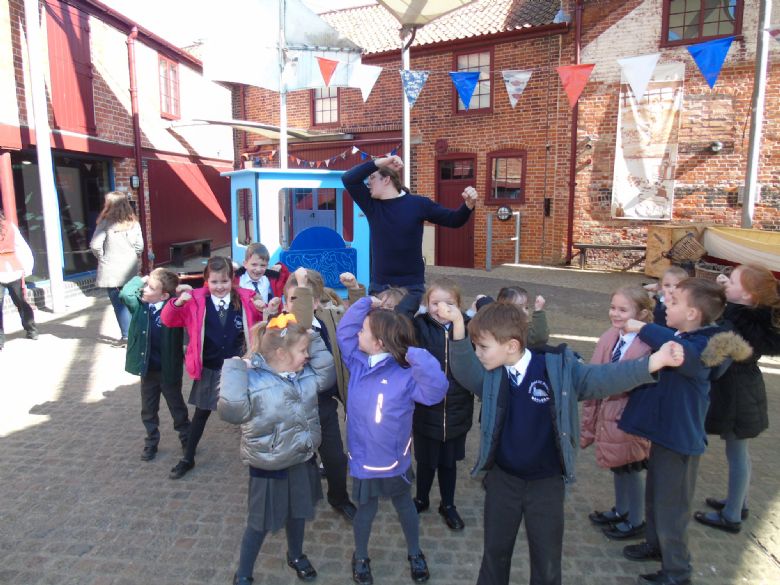 So…back to Monday. Aside from the excitement of being on a coach AND going over the bridge (not that we ever do that with our parents!), the children had a fantastic afternoon at the museum. We split into two groups and explored the 'old row' and the 'fishing area'. We took great delight in learning about our town in the past and how things have changed. We got to dress as fishermen and learn about the impact of this industry in the past, but also how these people became local heroes when the bridge collapsed.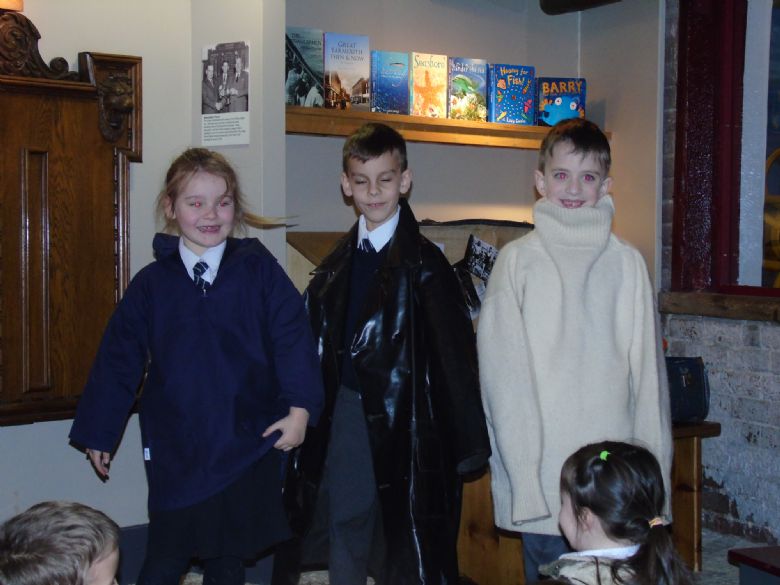 We also acted as detectives to spot signs that a disaster had happened in Great Yarmouth in 1846, one year from the disaster. The children were brilliant in their questions and ideas.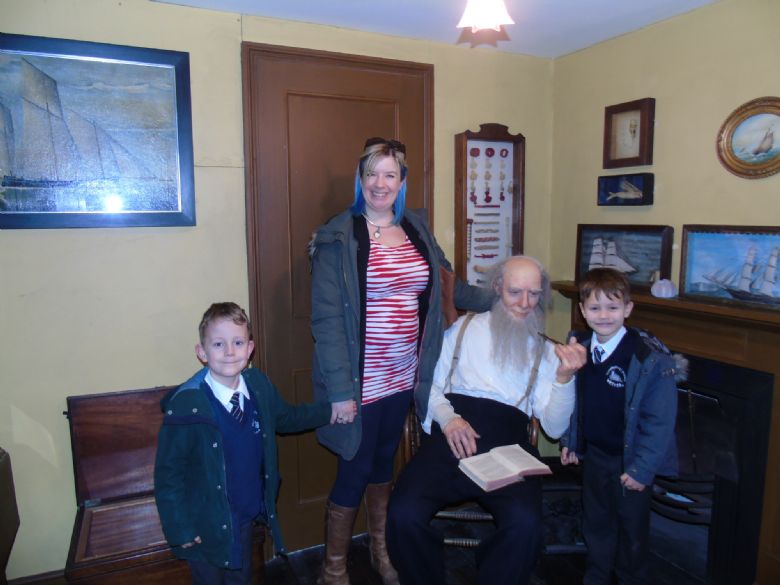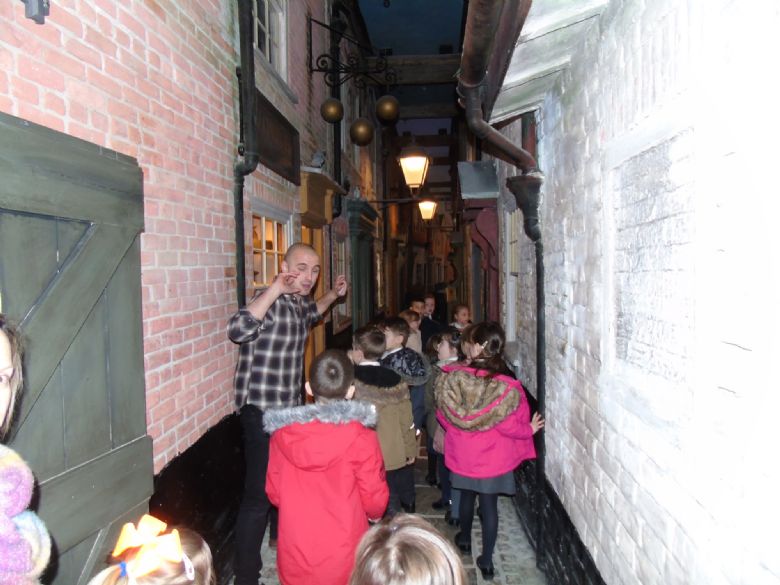 Finally, we made peg dollies (as was the custom back in the Victorian times) and laid them on a model to bridge to pay our respects to the 78 victims. I am sure you have heard all about it and I hope you will help to continue the memory of this tragic event so that those people are never forgotten again.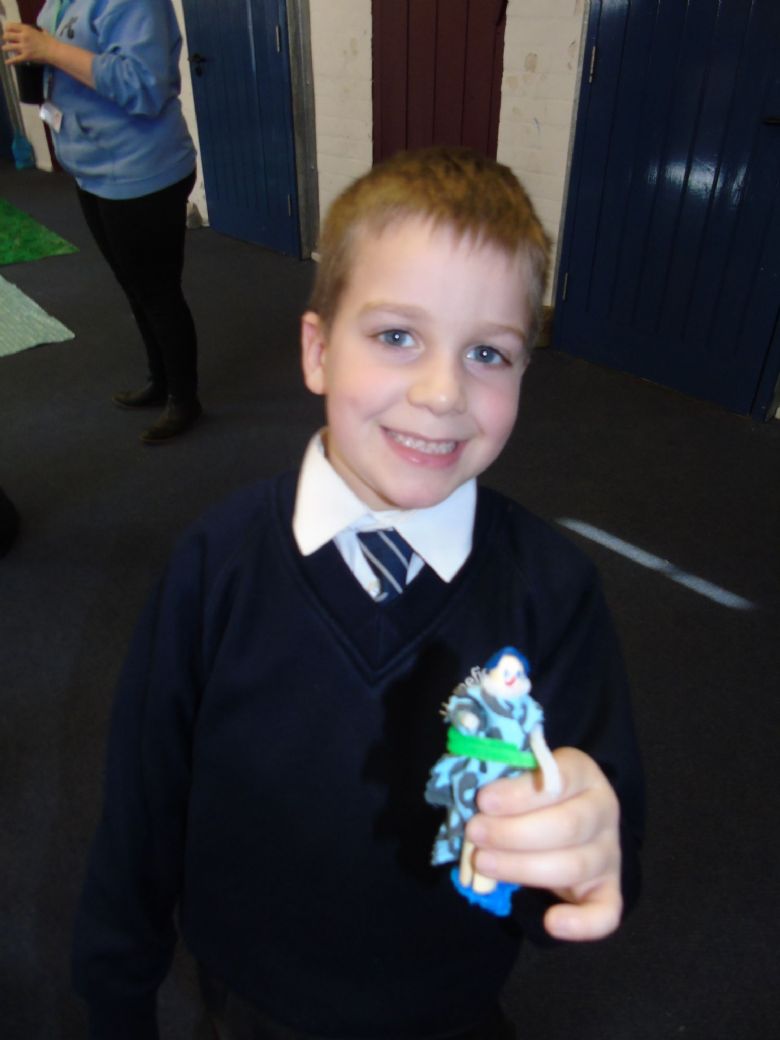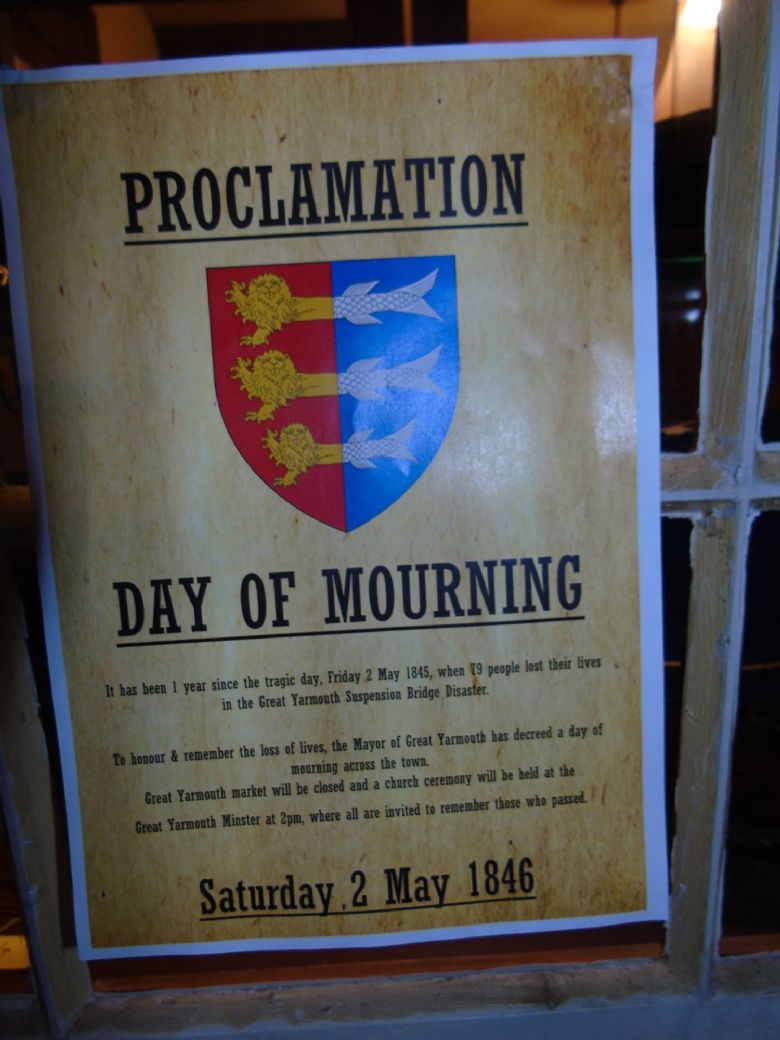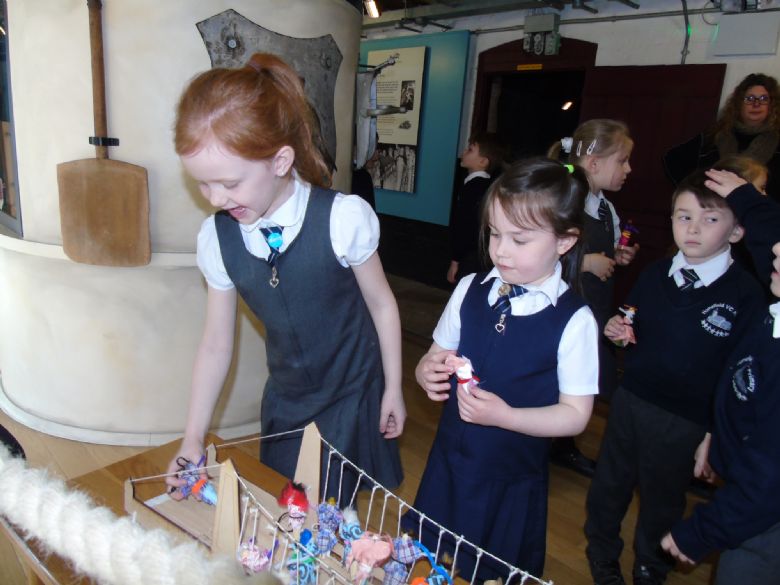 .http://www.broadlandmemories.co.uk/blog/2012/05/the-great-yarmouth-suspension-bridge-disaster/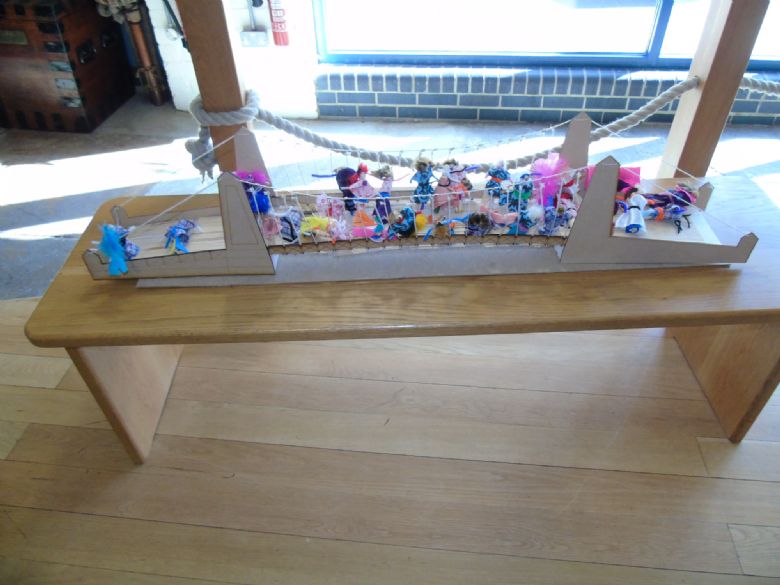 If time allows, I am hoping to link with the museum in a school-museum event (possibly). Stay tuned…
We also turned engineers this week as we were tasked with investigating materials with which to build a bridge. Armed with paper and foam bricks, the children explored ways to make a stable bridge. With hints and demonstrations in strengthening paper, Mollie produced a super-strong bridge which held 57 metal weights! On Friday, we took part in "The Great Yarmouth Bridge-Off" and had three winners who all built different paper bridges which held 92 metal weights (we ran out at 92!). Maggie, Xavi and Isla all received a certificate along with Mollie and were crowned the 2018 winners! This was an open-ended challenge and one which some children found tricky because there was no right nor wrong answer… some children excelled in being able to explore and adapt ideas, whilst other children felt that they needed to be told 'how'.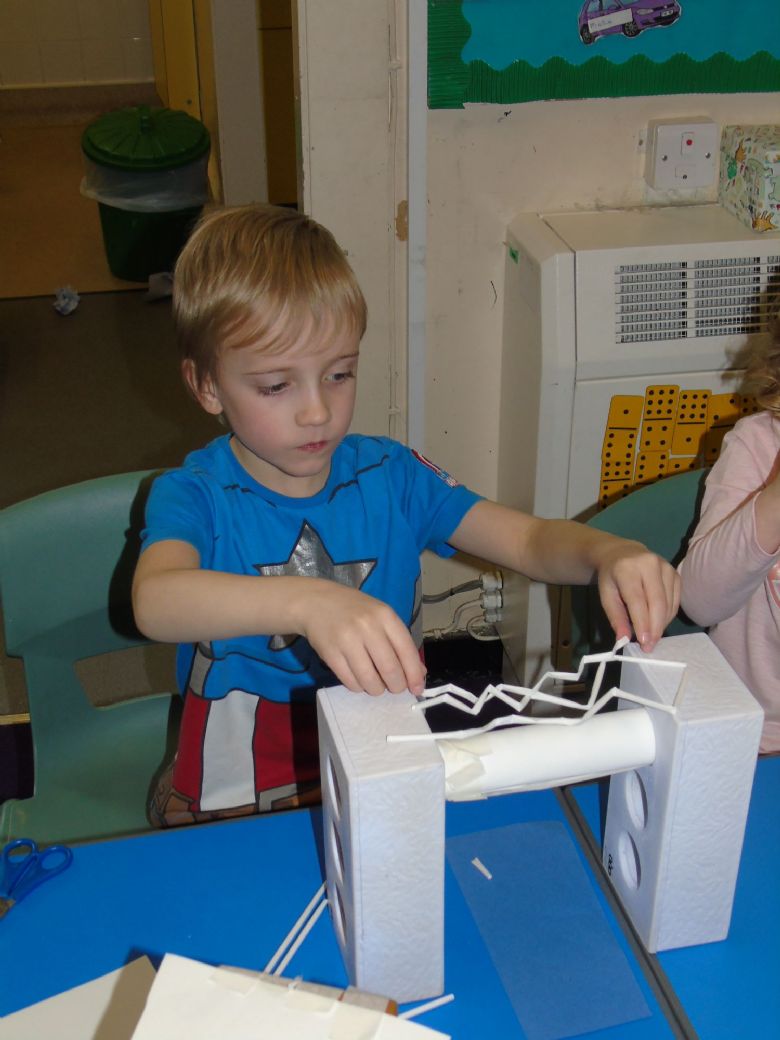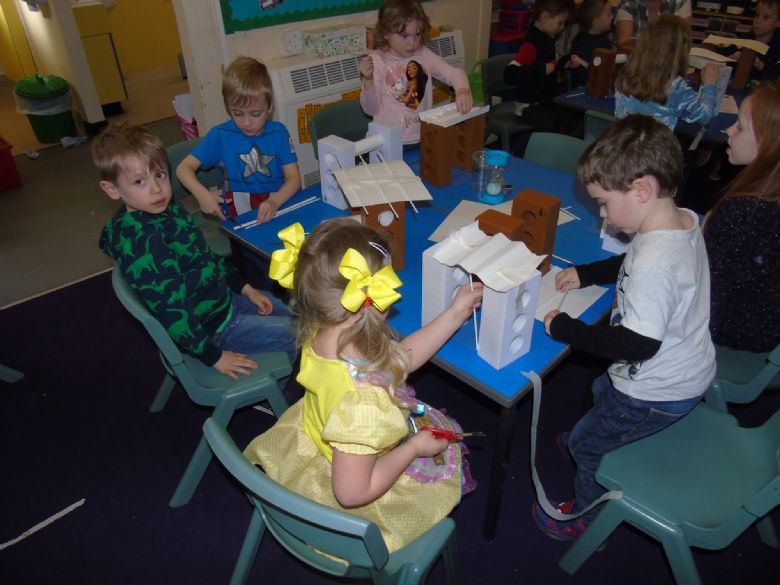 In Literacy, we worked on our own versions of The Three Little Pigs. We used our own story plans (unless we had previously been stricken by pox, whereby we had a copy of Miss G's plan) to rewrite the traditional tale and we began to think about VCOP (Vocabulary, Connectives/Conjunctions, Openers and Punctuation). We had Big Bad Pigs and little guinea pigs to name a few, with fish finger houses and burnt bottoms for our poor villain! Keep an eye on Mr Young's Work of Distinction to see if anyone has made it up there…
In Maths we have explored counting in 2s. We have watched a counting song, which we enjoy, and have explored trying to work out missing numbers when counting forwards and backwards in twos from zero. We shall continue with this next week.
https://www.youtube.com/watch?v=8wwydguSKOU
Practise counting things in 2s... feet, shoes, socks, eyes of toys at home...???
This week also saw many "Quizzes" completed, with all children completing a spelling, grammar and two maths papers. Phonic assessments will be completed from March 26th to check on how each group is progressing.
We also met the chicks from Reception (again) and had the opportunity to hold one as we thought about Spring and New Life.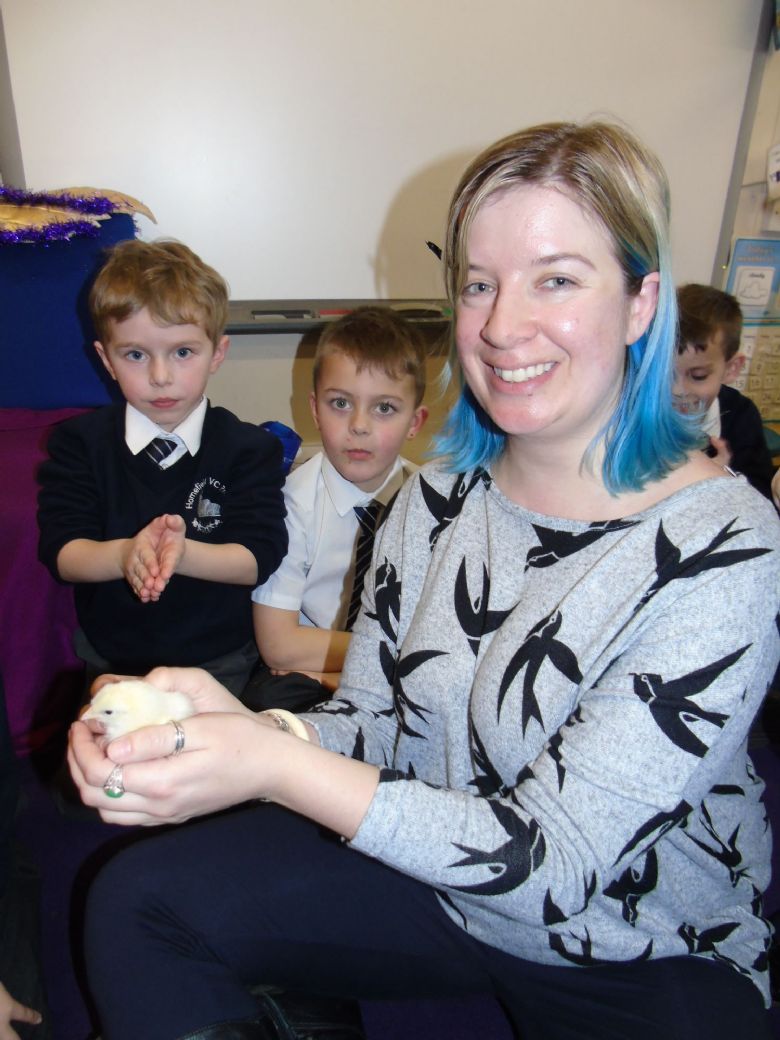 Dates:
Tuesday: Raffle tickets will be on sale by the PTA for our annual Easter Raffle. Please, no money before then.
Wednesday: The annual Easter Bonnet Parade. Make sure your chicks and feathers, eggs and lambs are fastened, and you have some Dior charm or Westwood chic! Who will win this year?! Password is 'memorial.'
Please continue to explore the games and ideas on the blog (including the list of apps/ games), continue reading so we can spin The Wheel of Misfortune on another adult, and see you Monday!