In this section...
A round-up of the last week of Spring Term:
Happy Easter everyone! I hope you have had a wonderful weekend full of fun and that you have not overdone the chocolate eggs!
Look at these fabulous photos of Year 1 in all their glory modelling their wonderful bonnets! Move over Vivian Westward and Co. Year 1 are setting the standards! There was not one hat identical to any other in Year 1, demonstrating fabulous creativity, individuality and flair! Maybe the royal wedding party have jobs for expert hat designers…!?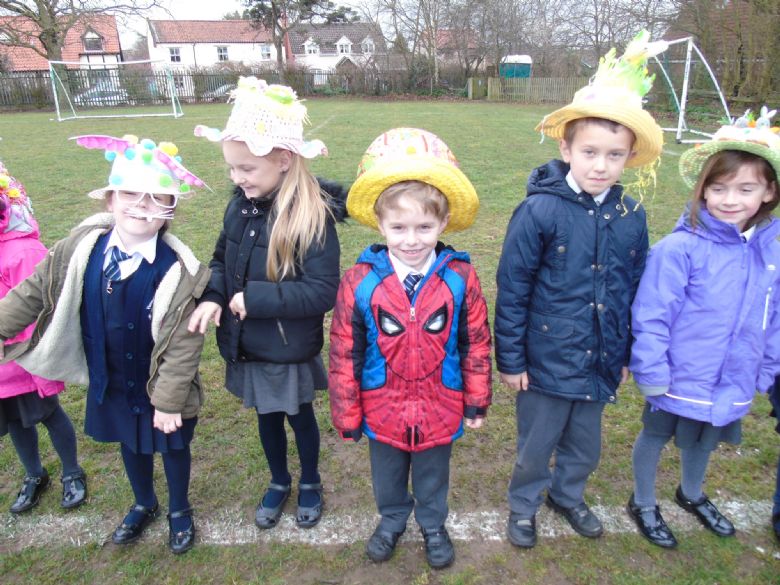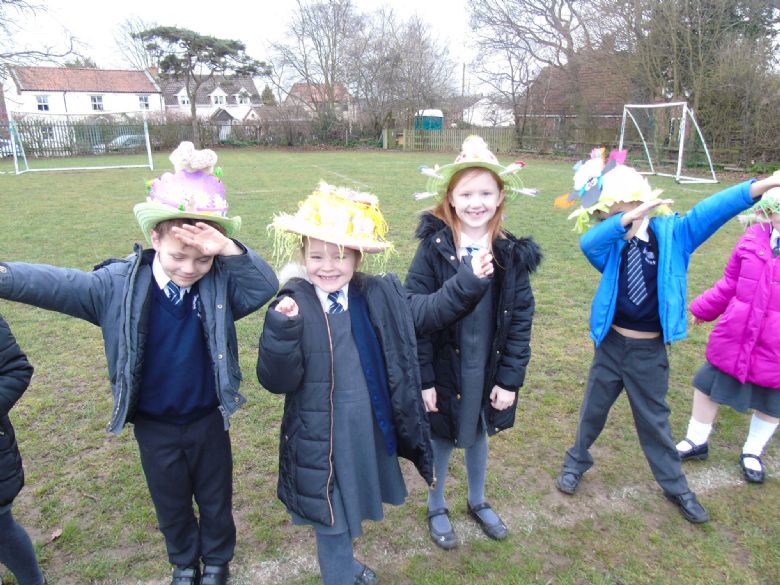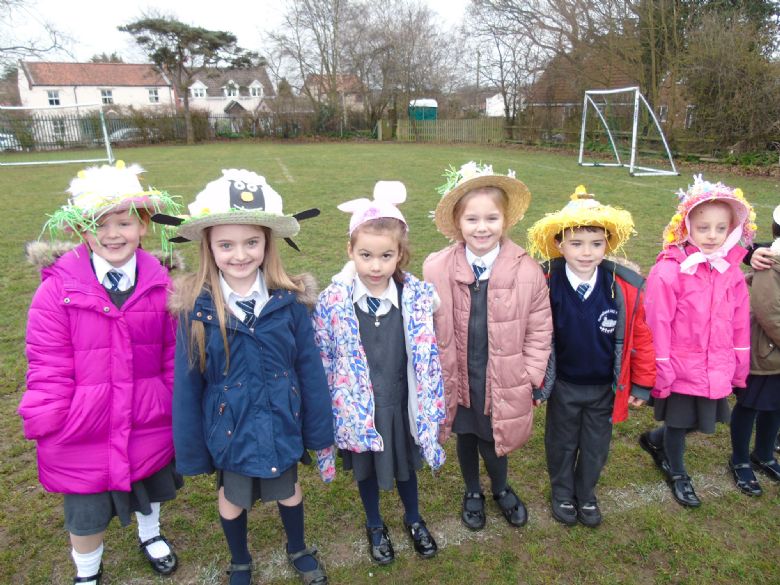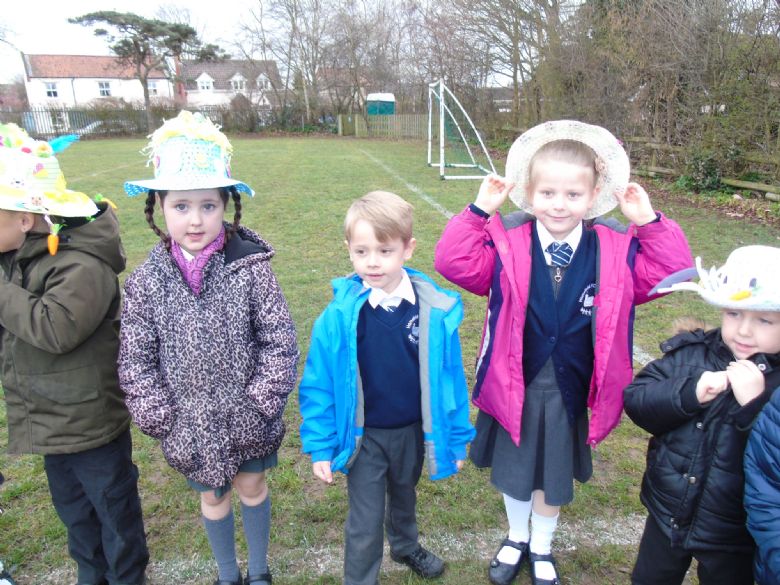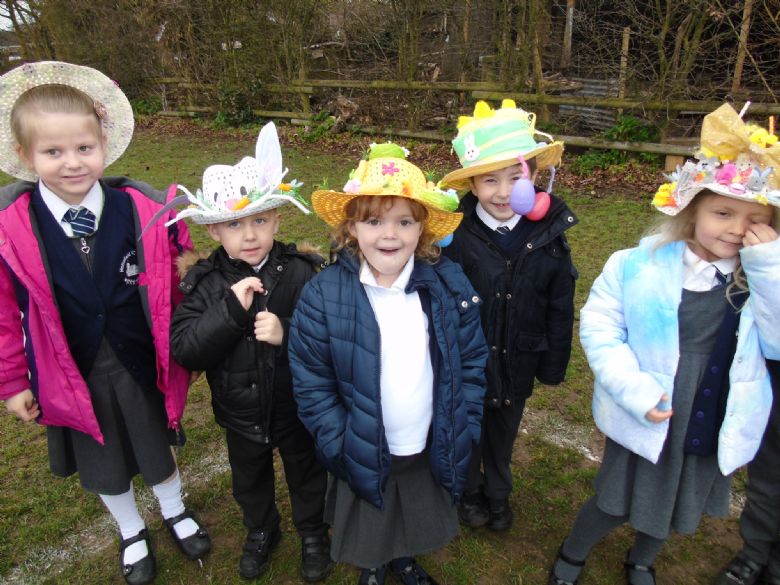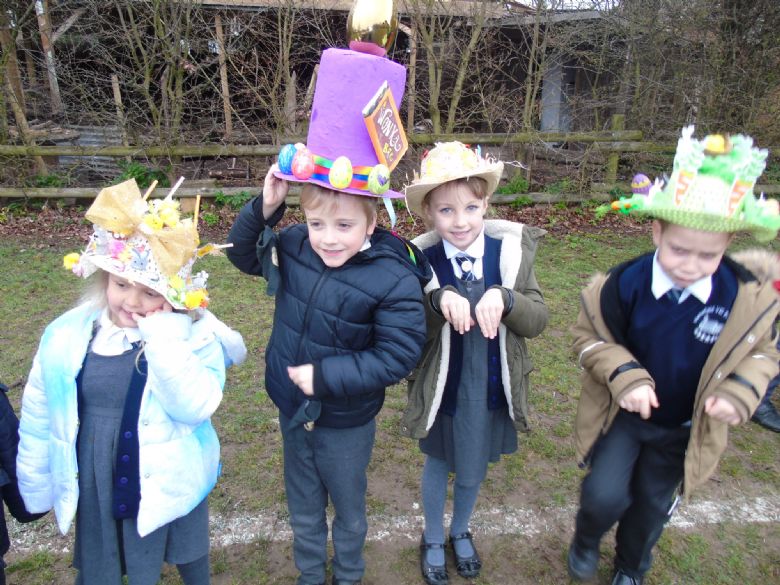 And here is our winning bonnet- for it's homemade and completely child-created magnificence! Well done!!!! I am so glad I did not have to judge…it was very, very tough and everyone deserved their chocolate egg from Mr Young! Well done guys and SUPERB Team Year 1 spirit!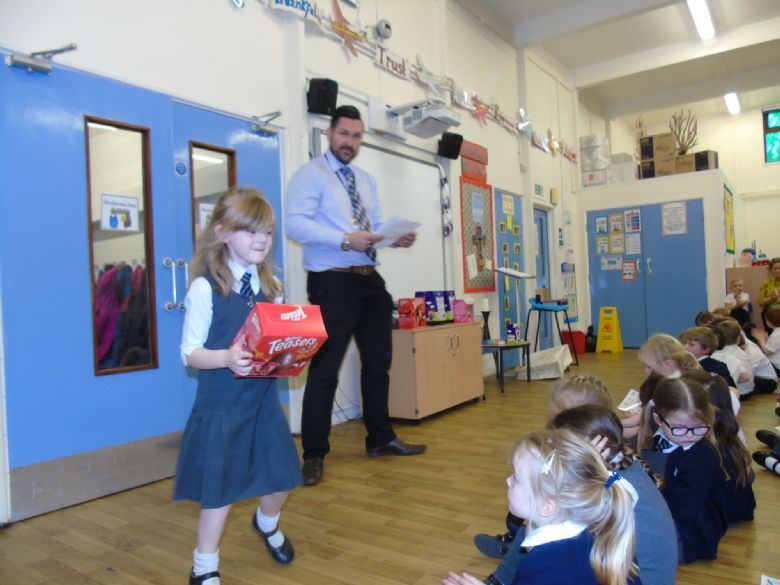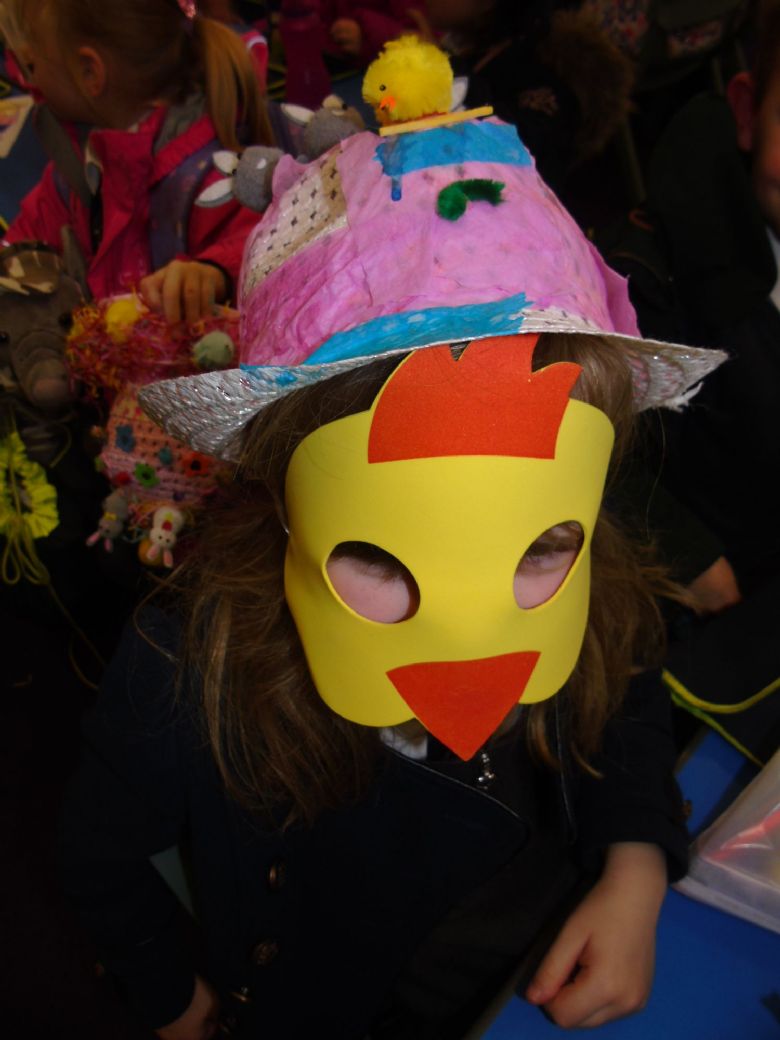 Faberge Eggs:
Whilst we celebrate successes in Year 1, here is a photograph of our superb winner and her winning Faberge egg entry. Well done for a fantastic design! Mrs Routledge's Faberge Egg competition is certainly increasing in popularity and designs!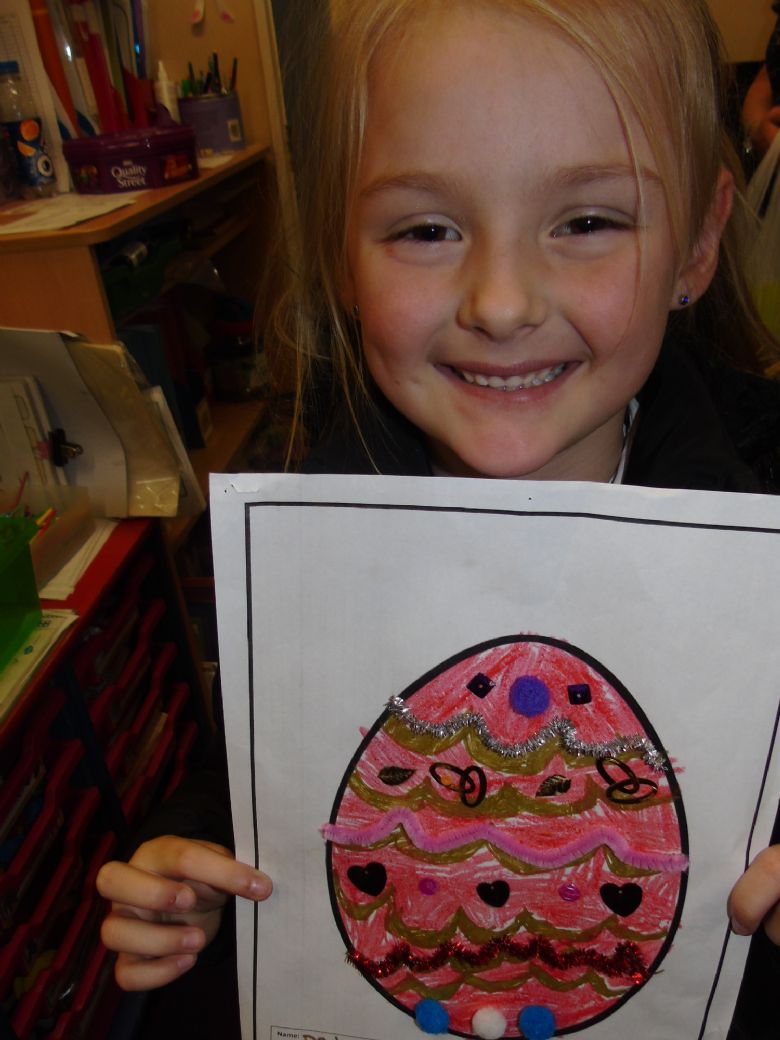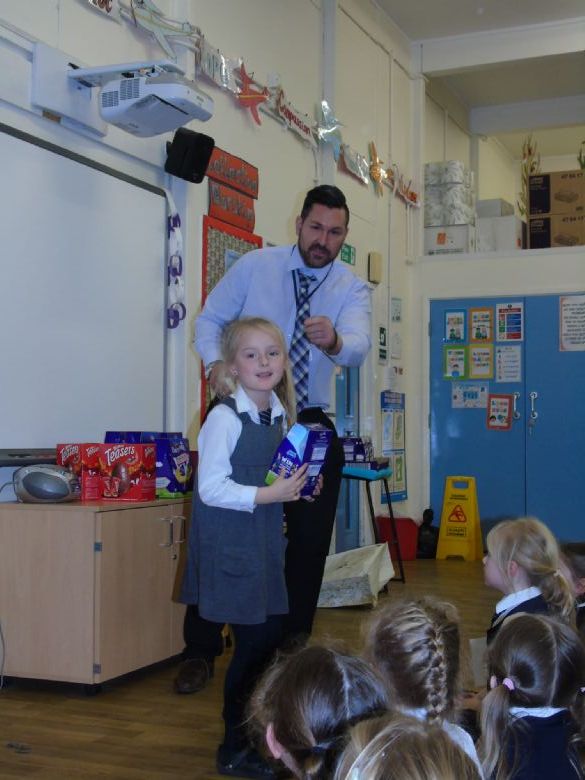 Headteacher's Award:
Finally, the Spring Term Headteacher's Award went to this lovely young lady, for her tremendous effort and hardwork in areas, including phonics. Well done and keep up the hardwork all of you!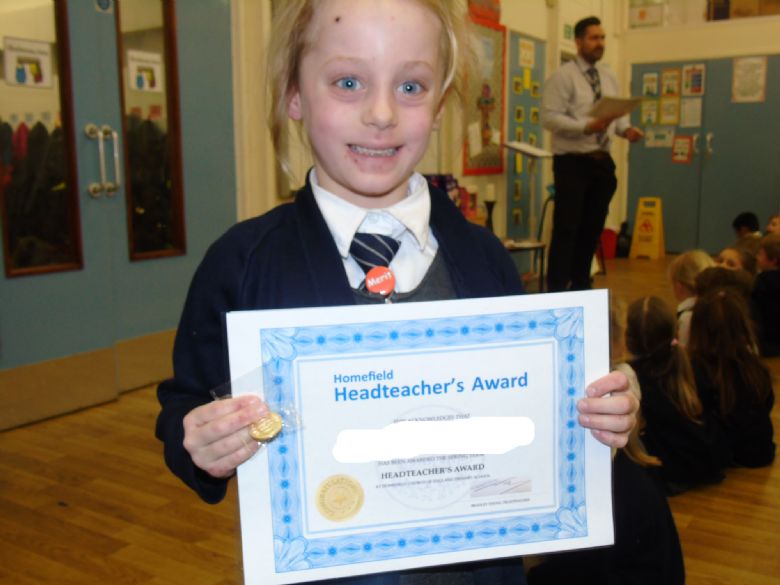 There is one gold badge remaining in Year 1 for the end of the Summer Term for someone who works hard, makes tremendous progress, overcomes obstacles, demonstrates commitment in reading and homework etc. Who will it be???
Last week's Maths Homework:
Well done to everyone who completed the Maths Reasoning and Problem-Solving homework. I included that as a change because it is something we find tricky. Being able to explain how we know things can be very difficult and sometimes at five and six years old we do not have the experience or make the activity trickier than it is. Take a look at this example: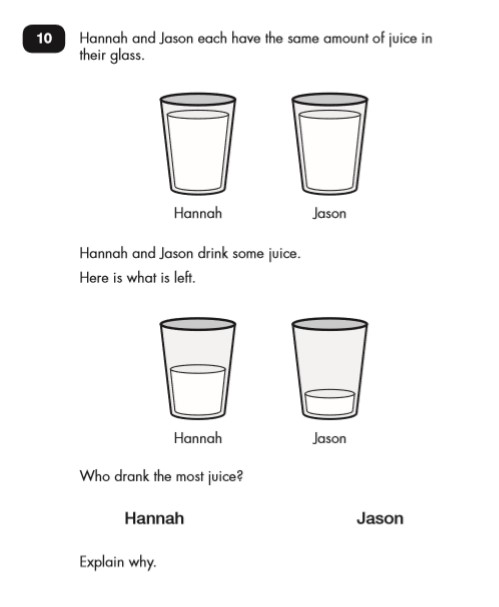 Some Year 1 children explained the answer as, "He was thirsty." He probably was and there is good logic there…but it doesn't answer or show how we know. This is the "stretching" and "developing mastery" that we talk about in school; being able to apply and explain our maths. I hope this helps you to see where we are coming from when we send problem solving and reasoning tasks home.
SpAg Homework: Well done to everyone who completed the capital letters and full stops homework online last week, on Spag.com. Miss Everett sent a letter explaining the website and each child's username and password was attached for you to use. We shall trial using this as part of the weekly maths and literacy homework strategy which we are currently issuing. If anyone has issues with online access, please speak to myself or Mrs Simpkins. A second piece of SpAg homework has been set for the Easter holidays. Depending upon what we are covering in school, we may alternate between online and paper copy Literacy homework. (SpAg is Spelling and Grammar, not spaghetti like Mr Wrinkles thought!)
Phonics: With such a busy week we were unable to assess everyone with their phonics. This will be completed in the first week after the Easter holidays. All children will have received some new alien words to practise reading (Remember, say what you see) and a Phase 4 phonics game based on Snakes and Ladders. We hope you enjoy these. 😊
Other things to try at home:
Counting backwards (as you jump down the stairs, walk to the front door, bounce on the trampoline in the garden etc). Some children find counting backwards tricky still, and by reciting numbers backwards, it helps develop subtraction skills and an 'internal numberline' in our heads.
Also practise counting in 2s, 5s and 10s. We have been looking at some different ways to develop these skills. We do like songs!
Bingo: with numbers to 50!
PE: From May 15th, children will have weekly Gymnastics PE sessions with Mr Carr. I know the children will be VERY excited to continue developing their core strength, balance and gymnastic skills! Please ensure PE kits are in school on the first day back, with both indoor and outdoor kits.
Next half term's topic:
We shall begin by looking at the Jewish celebration of Passover. We will then look at the topic, "What has changed since my Grandparents were little?" which may involve some 60's and 80's nostalgia, foods, toys and maybe some dressing-up! We may also be looking at a second school trip to support our topic!
Have a fabulous Easter everyone! And BE GOOD! 😊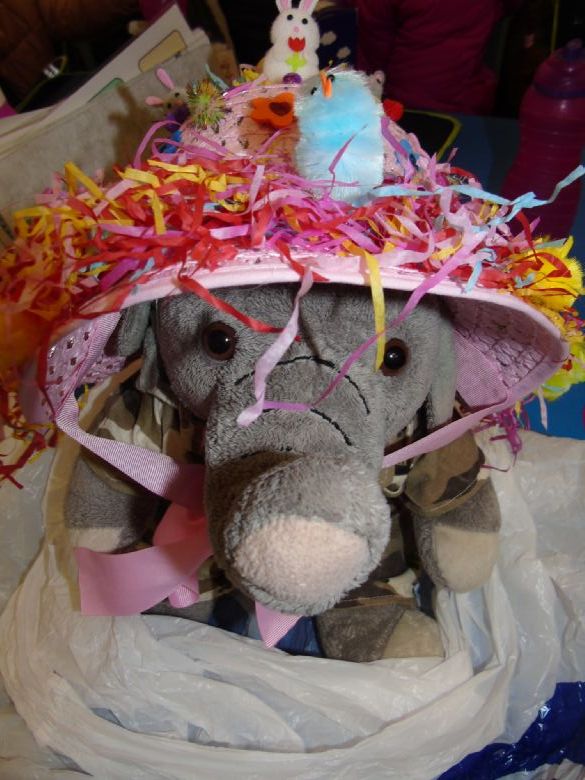 And our password for the first week back will be 'delectable'.