In this section...
Can you believe we've been back for two weeks already?! The children have settled back in brilliantly and it's lovely having the class altogether again!
This week, we started a new Maths topic- multiplication. It sounds complicated and like something completely new but we have realised that we already know a lot! We can recognise and make equal groups, we can see that we can do repeated addition to add the groups together and we started linking that to the 'x' symbol today. We will work more on this next week but we know that if the think if the number sentence 2x4=8 as 'two equal groups of four is eight altogether' then it's easier than we think! We also realised that being able to count in twos, fives and tens is helpful as well!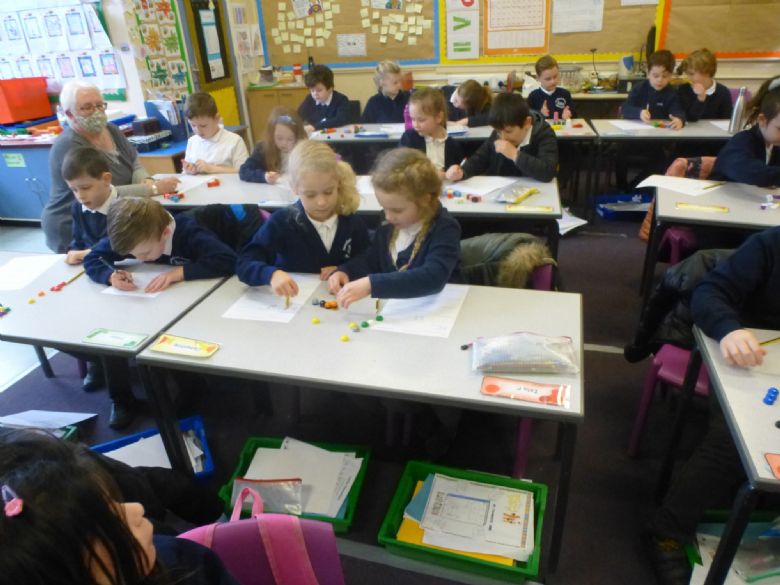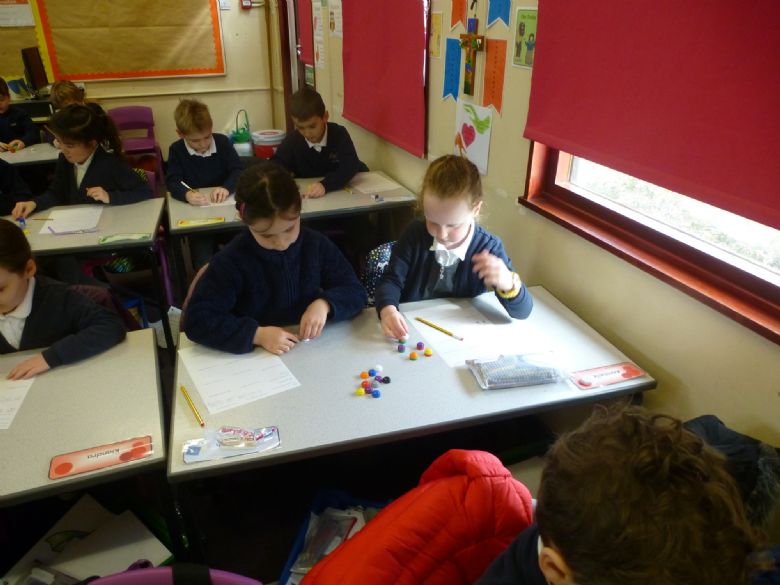 In English we have been looking at recounts. We read a recount by the Tooth Fairy where she worked hard to break the world record for the number of children visited in one night! She was exhausted but she did it! We realised that recounts use time conjunctions to tell when things happened, we also spotted coordinating and subordinating conjunctions too! We looked at how it was laid out and why and then rearranged a jumbled up recount too! Today we looked at past tense verbs and realised that most of them follow the 'adding -ed' rule but some you have to double the consonant for before adding -ed and others you have to completely change like with go into went!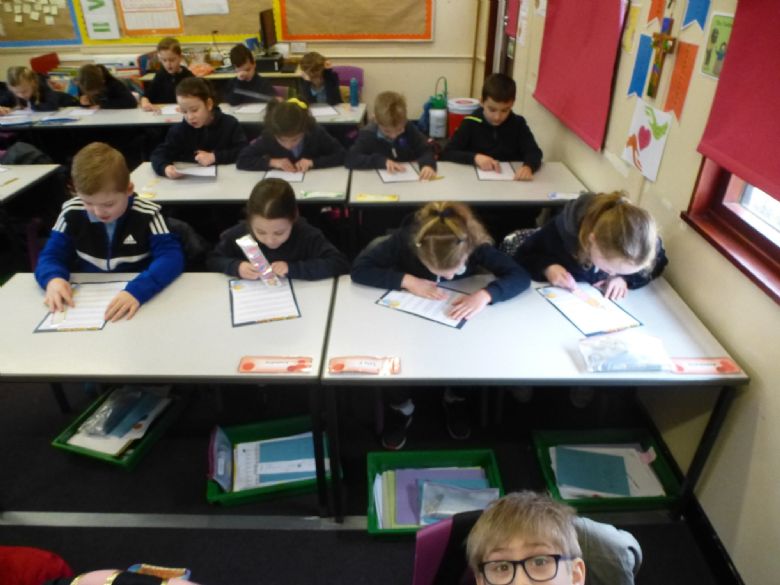 We started a new RE topic looking at the good news that Jesus brings. We learned that 'gospel' means good news and learned about the story of Levi the tax collector who Jesus asked to be his disciple! We thought it was strange that Jesus would ask a man people didn't like to be his disciple but realised that this showed us how to be a friend to everyone and to treat all people with kindness. So our first bit of good news that Jesus brings us is about friendship! We have started looking at peace, and next week we will explore forgiveness too.
The children looked brilliant today dressing up for Comic Relief and told some brilliant jokes! The two that got the most votes which were later shared in a whole-school Google Meet in the afternoon were:
How did the pear go on holiday? In a pearoplane! (Sofia!)
What music do balloons hate? Pop music! (Clementine!)
Reading! We had a good amount of super readers this week but I have told the children that I will be doubling team points next week for all super readers! So get reading! If you haven't already, please bring in your old reading books and record so we can give you a new one! Remember, you don't have to read your school book 5 times, it can be any book, magazine etc from home too! Just make sure you write it down in your record!
Have a great weekend!
Miss Everett, Mrs Simpkins and Miss Hollis
(I'm not going to add Cuddles because I think he needs to think about his behaviour after causing chaos today...)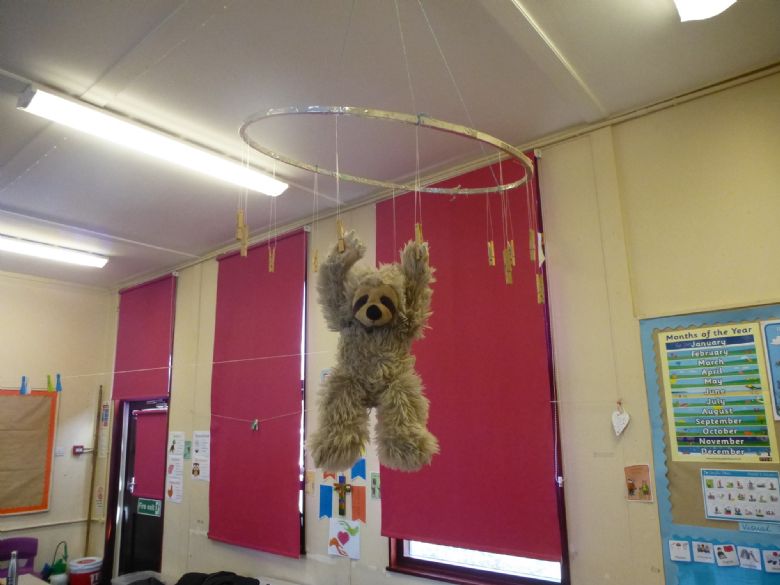 Please enter some content for your blog post here.