In this section...
And just like that, we're at the end of another term! I am looking forward to really being able to sink our teeth into all that the Summer term holds and I know the children will continue to impress me!
In English this week, we wrote a recount of last Friday's chaos caused by Cuddles! We also focused on using time conjunctions to recount a story about the Easter Bunny and we have been practising spotting where full stops and capital letters should go.
I have set the children a challenge when they are reading to really notice the full stops and to do exactly what they mean - stop - before reading the next sentence with a new idea. If you can see that your child is really trying to do this, please let us know in their reading diary as team points will definitely be rewarded for effort!
After Easter, we will also be ensuring we read five times a week as a whole school by adding a paper chain link every time someone reads five times to create a long snaking paper chain around the school. Each class has their own colour paper chain so we definitely want to beat the other classes by having the longest one! Please ensure your child does read 5 times a week and please record it in their reading diaries, it is such an important skill that the children need to develop and whilst we do it in school too, it is so beneficial to enjoy reading at home too! We have bought 75 new reading books for the children to add to the variety on offer and I know that they will enjoy them!
In Maths we continued to think about the 'x' symbol meaning 'groups of' and feel confident drawing the groups to help us solve the answer. We furthered our thinking by using arrays to help us show the groups and this is something we will continue to do after the break.
We found out that peace and forgiveness were other pieces of the good news that Jesus brings us in our RE lessons. We looked at a few bible quotes and sung the song 'Be Strong and Courageous' to remind us that when we are afraid, worried or ill, 'the lord your God will be with you, wherever you gooooo!' and that he can bring us peace. We looked at the story of the lost son and even acted it out to see how Jesus teaches us to forgive and know that God can forgive us too.
We loved making Easter bonnets for our own class parade pictured below!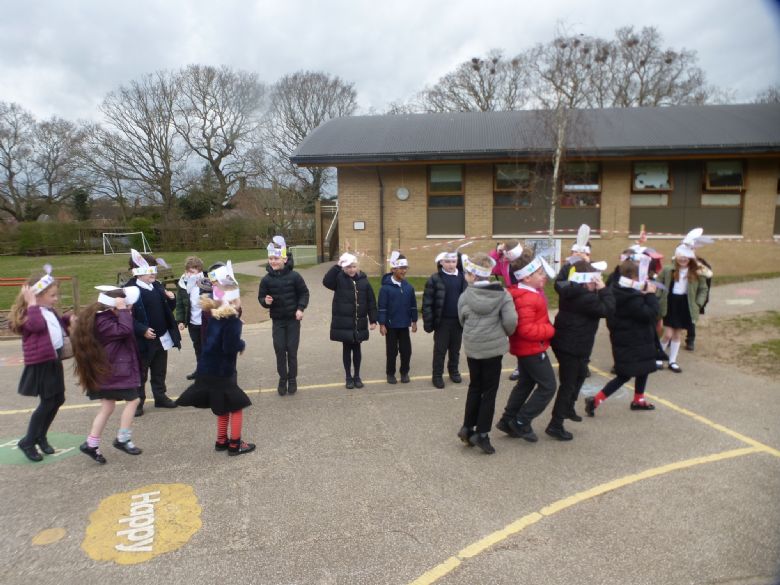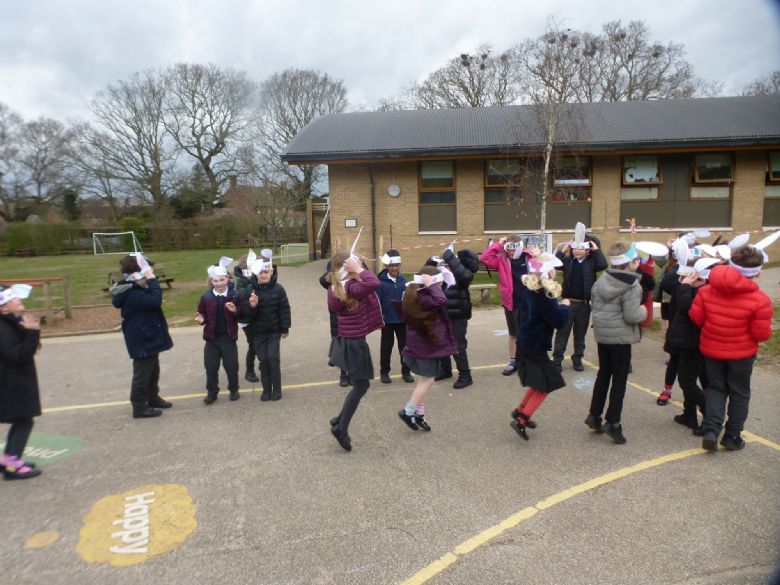 Have a really restful Easter and try not to eat too much chocolate! I look forward to seeing you all again soon!
Miss Everett, Mrs Simpkins, Miss Hollis and Cuddles!