In this section...
We have all returned to school this term ready to learn and we are enjoying learning lots of new things with Miss Everett.
Our topic this half term is The Stone Age, and we are enjoying learning all about how people use to live.
On Thursday we all made a clay pot. We had to make a long sausage out of the clay and coil it round like a snake. We are looking forward to decorating our pots soon. We have also enjoyed learning about animals from the Stone Age, especially the sabre tooth cat and the woolly mammoth.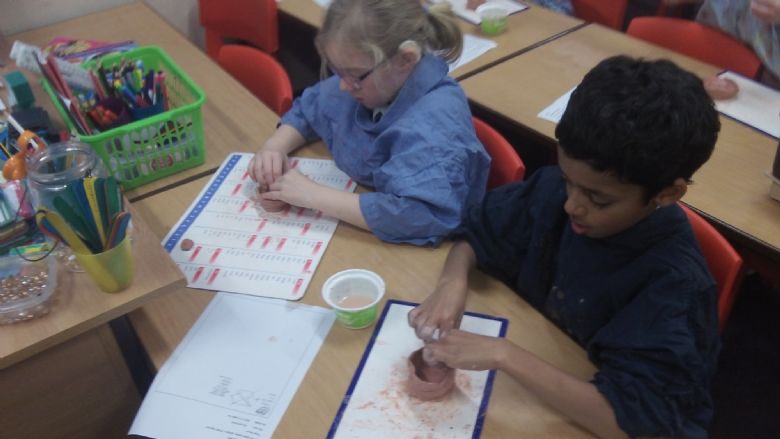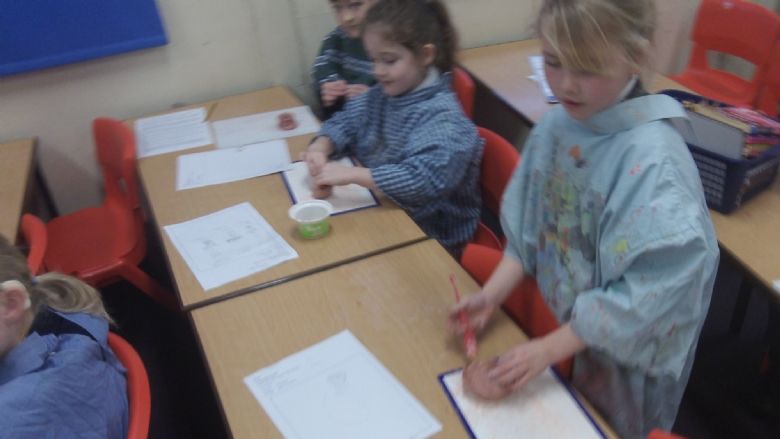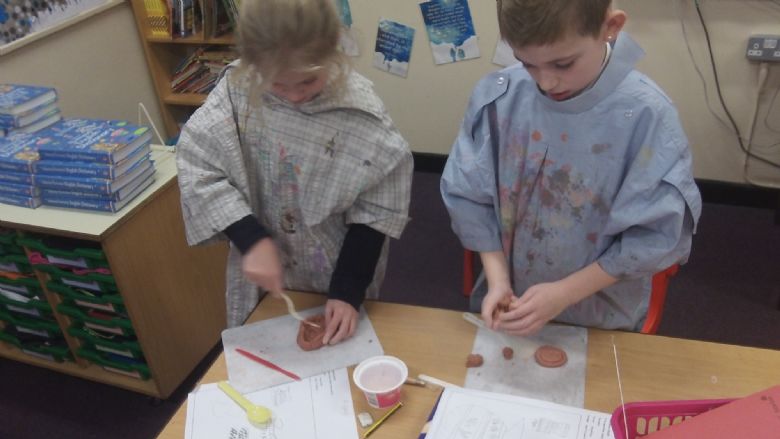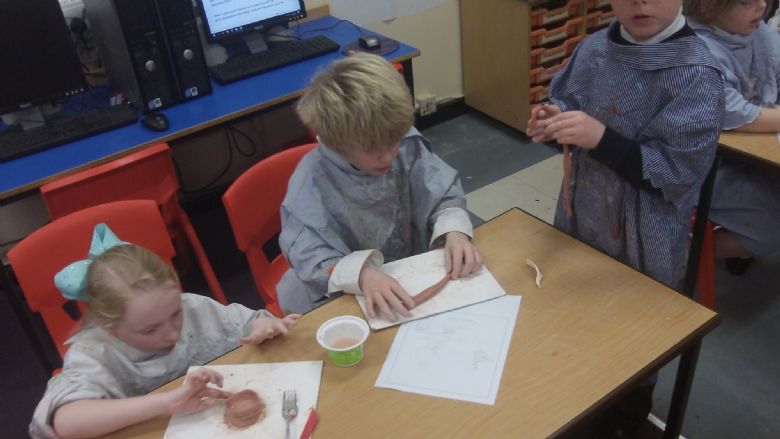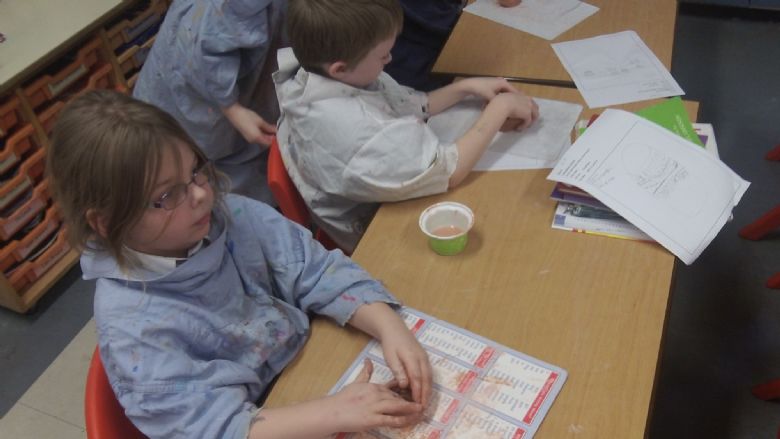 We have also learnt about a stone age village called Skara Brae. The village was uncovered during a storm on a Scottish Island. We learnt that there were eight buildings on the island. Seven of them had only one room with a fire in the middle and Beds were built into the walls. Hut number seven was different to the rest - there was only one way in and we think it might have been used as a prison!
Our literacy has also been based on the stone age. Last week we put pictures and actions to a story to help us remember the order of the story. This week we used the story as a guide to help us write our own Stone Age Adventure story. In our stories our character travelled back in time and we had to use what we have learnt about the stone age to make a stone age adventure.
In maths we have been learning to multiply by 10. This is a lot easier than we thought it would be. We can now use our partitioning skills to help us multiply large numbers by 10!
We have started learning German as our foreign language - ask us what we have learnt to say so far.
We have continued our gymnastics lessons with Mr Carr. We are now getting very good at some of the skills we have been taught.
We will continue to have a special word each week. Two team points will be given to anyone that remembers the word and brings it in written down or tells an adult in the room.
The secret word this week is Spears.