In this section...
Stone Age Poo and Woolly Mammoths
It has been a fun and messy couple of weeks in Year 3.
Last Monday we had the fun job of investigating Stone Age Poo. We had to look carefully to see what food we could find and decide if it was a Stone Age poo or Modern Day poo. You will be relieved to know that it was just sticky brown play dough but it certainly looked realistic.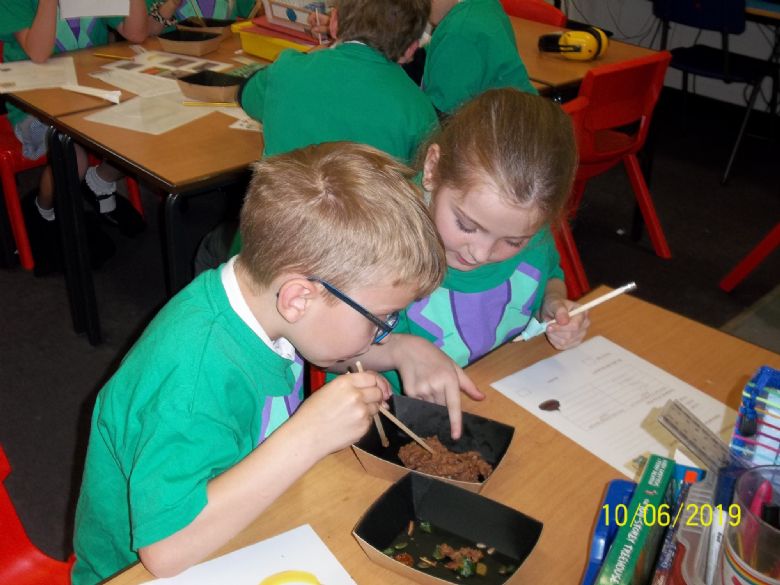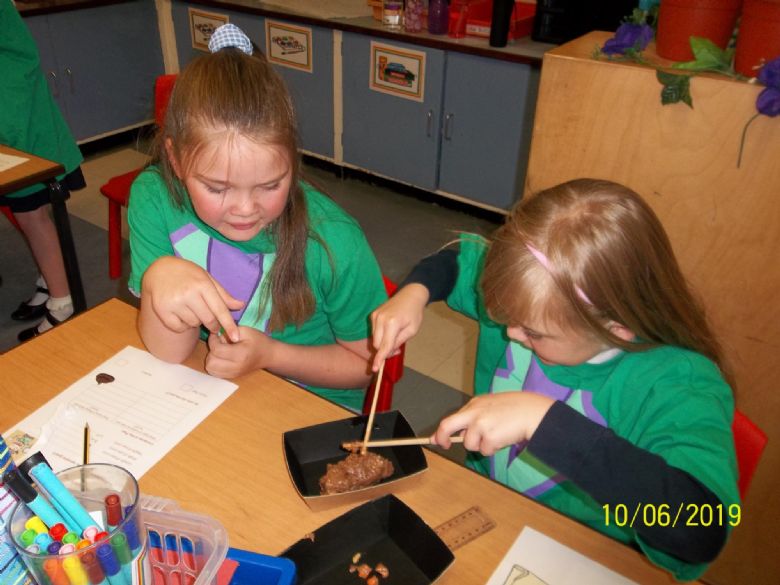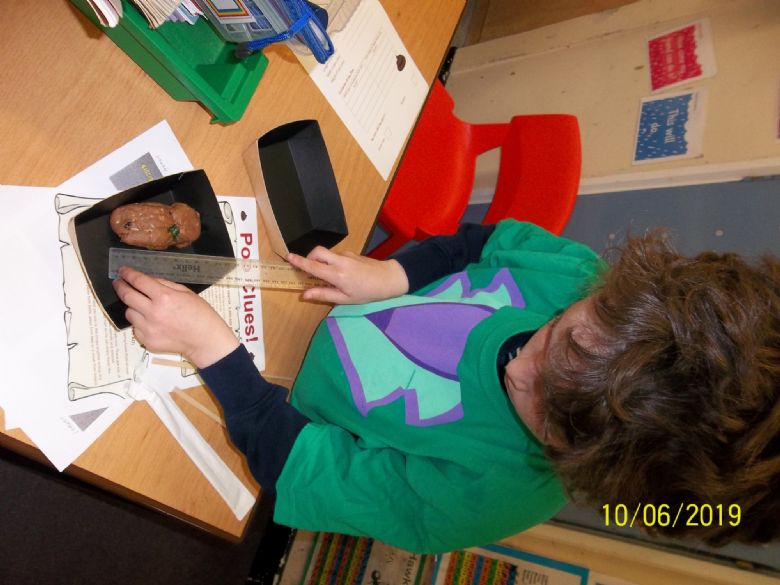 Here we are in English following instructions to make our own Woolly Mammoths.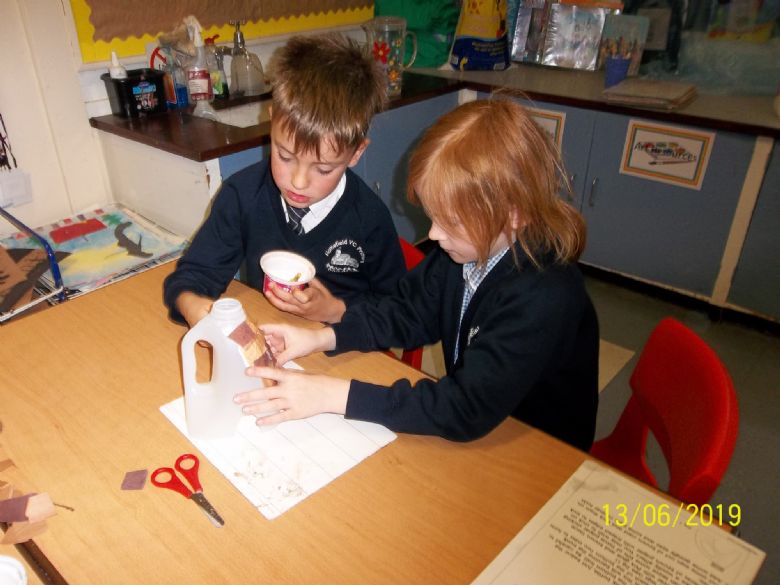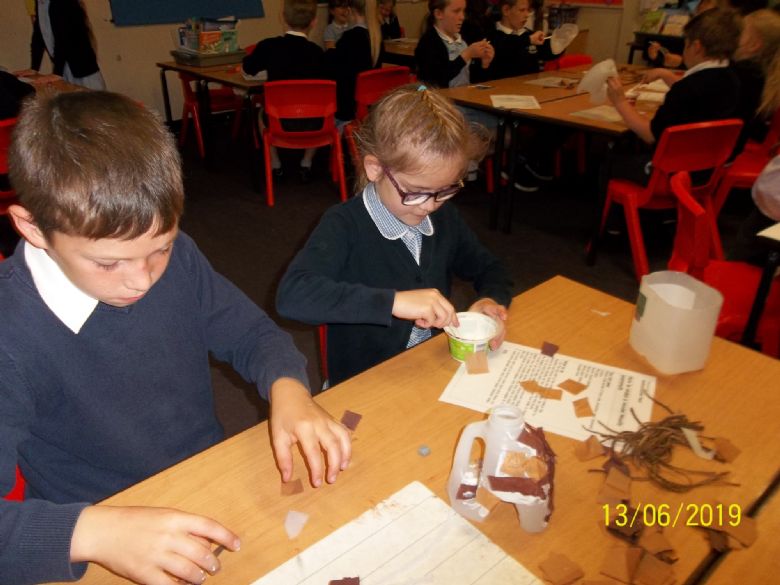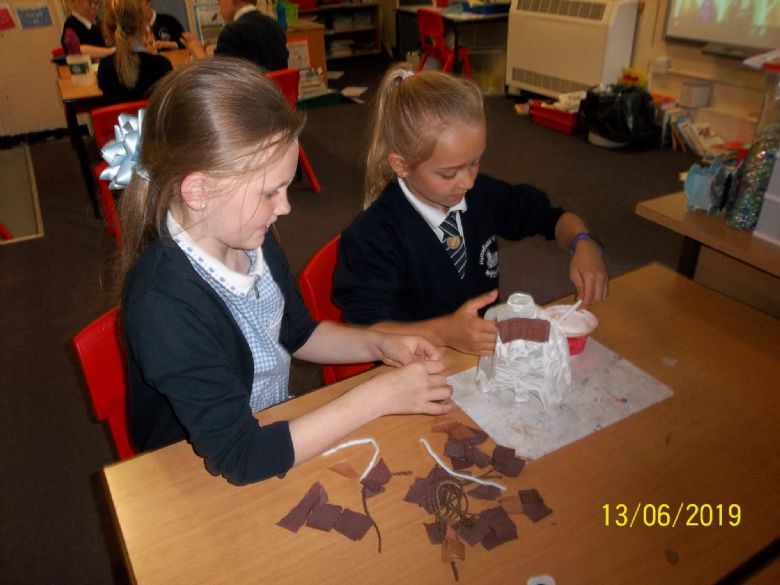 Sadly our Stone Age to Iron Age topic came to an end this week. The children really engaged with this topic and produced some great information posters at the end of it. On Wednesday we introduced our new Science topic about rocks, soil and fossils. Tune in next week to see how we will represent soil layers using food!