In this section...
This week in literacy we learnt about Remembrance Day. We found out about why we have Remembrance Day and what the poppy represents. Today we walked to the War Memorial, near Bradwell Church, for a service of Remembrance and we took part in the two minute silence at 11am. We made our own poppy wreaths that we laid at the war memorial.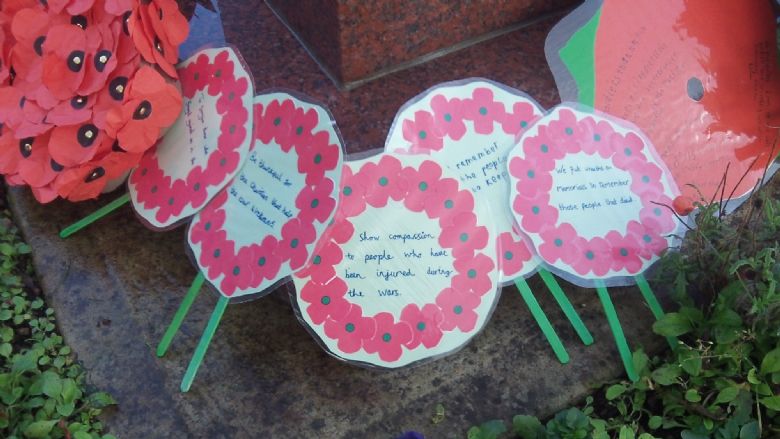 In literacy we have also been learning about taking notes and putting them into full sentences. Miss K told us about her day and we had to write notes to help us write a report, in order, of what she did. We had a surprise spelling test at the start of the week and were tested on 40 different words!
We have continued learning about multiplication in maths. We have been learning about multiplying by 4 and 8. We have found out that if you can multiply by 4, multiplying by 8 is easy!
We have been researching volcanoes in our topic work and trying to answer the questions 'how do volcanoes erupt?' and 'where in the world are volcanoes?' We have used non-fiction books and the internet to help us.
Miss K enjoys teaching us French and this week we have learnt how to say 'stand up' and 'sit down'! We have also been practicing how to say 'my name is' and how to count to ten.
We have had Attendance Ted in our class for the last week as we had the best attendance in the school! Hopefully he will be back in our class again soon.
Remember we have our class assembly for parents next Thursday and we hope lots of mums and dads can come and support us.