In this section...
We have reached the end of our first term in Year 3 and what a busy term it has been! In our blog this week we will remind ourselves what Year 3 have been getting up to since September. I wonder what the children can remember?
Year 3 have worked very hard improving their literacy and have produced some fantastic pieces of work. Chanel said, "Literacy is fun!" Amy can remember learning about rhyming words and adjectives. The class are now very good at using adjectives to make their writing more interesting. Rafferty enjoyed learning about Perseus – especially when people had to dress up and pretend to be Perseus. They were put in the 'hot seat' and the rest of the class had to ask questions which they had to answer as if they were actually Perseus. More recently, Abigail has enjoyed learning about the Present Perfect Tense. Harvey has enjoyed writing stories and the activity when the class had to listen to Miss Konieczny tell them about her day and then write an account of her day in the correct order.
Lots of learning has taken place in maths since September. Christa said, "Miss Konieczny has made maths fun every day!" Tia has enjoyed add and takeaway sums. Some children can add and subtract four digit numbers confidently! We have also been looking at multiplication and divide. Abigail enjoys using base ten to divide numbers by 3 and Harvey finds using base ten makes multiplying easy as you can swap ones for tens, tens for hundreds and hundreds for thousands. He has also enjoyed learning how to divide. We use many resources in maths and Dilon remembers multiplying using beads to help him. Lucy remembers one activity the class enjoyed when they had to roll a dice twice to get a two-digit number and then multiply the number by four, using their choice of resources.
Our first topic we looked at in Year 3 was about holidays in Great Yarmouth and Spain. Ruby R remembers the fun trip to Great Yarmouth and working with others on their table to make notes and take photos of attractions, which visitors may like. Harry remembers walking along the seafront and seeing lots of things and the yummy smells from the hotdog and burger stands. Harry and Rafferty both enjoyed making a leaflet about Great Yarmouth and using some of the photos they took on the trip to make it eye catching and interesting. Joel and Harlow enjoyed tasting the Spanish tapas and tried breadsticks, olives and Spanish cheese. Neither of them liked the taste of the olives but Taryn loved them and finished off all that were left in the bowls! As part of our topic on Spain we looked at the artist Picasso. Shaun enjoyed looking at his paintings and thinks that most of his artwork is paintings of women sitting on chairs.
After half term our topic changed and we started learning about earthquakes and volcanos. Ava enjoyed learning about how volcanoes erupt and what is inside them. She must have listened well as she remembers that there is magma, a secondary vent, lava flow, a main vent, a crater and layers of ash and lava. Thomas enjoyed learning about earthquakes and recalls that they are caused by tectonic plates that move and make cracks in the earth.
Carson has enjoyed learning rugby skills in PE and enjoyed working with his learning partner to practice his passing the rugby ball. We have been lucky to have Mr Carr in this half term to teach us some gymnastics. Molly and Finlay both really enjoyed their gymnastic lessons. We also enjoyed street dancing and learnt the Paso Doble! Christopher enjoyed wake and shake activities with Nigel.
Each morning we start the day with reading groups. Our groups are named after Roald Dahl characters. Taryn enjoys the different activities each morning – reading the newspaper, handwriting and comprehension. Gracie enjoys guided reading with Miss Konieczny.
Liam worked very hard to complete a symmetrical picture in art, using two pieces of coloured paper. He is very proud of the finished result.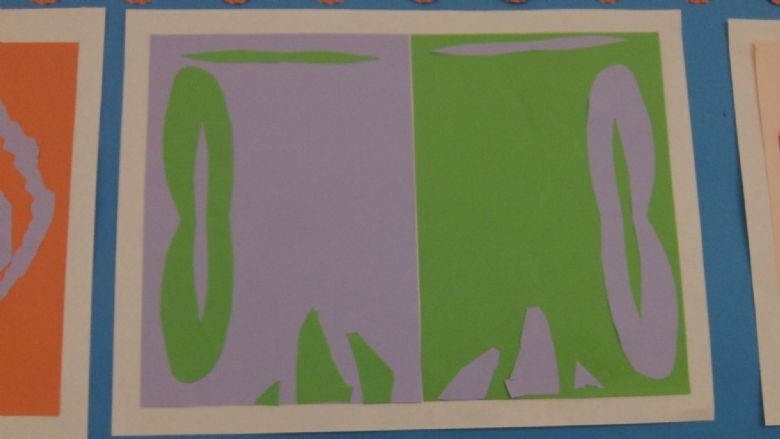 We have had some special activity days. At the beginning of December we had Decoration Day. Parents were invited to come into our class and complete Christmas crafts with us. Chanel enjoyed completing lots of different crafts – calendars, Christmas trees and cards. Imogen had fun as her Dad was there and Ruby R thought Decoration Day was amazing!
Rafferty enjoyed Poetry Day. Instead of being in our normal class, we worked in our house teams. We had to write a poem on the theme of messages. Rafferty was very pleased when Hawkers won!
Toby enjoyed learning about Remembrance Day and why we wear a red poppy. The whole school walked to the War Memorial in Bradwell and we all stood still and quiet for the two-minute silence. While learning about Remembrance Day we found out about a special group of people called the Chelsea Pensioners. Molly remembers that they wear triangular black hats and Connie remembers their red coats and lots of medals. Gracie enjoyed using the laptops to find out more information, which we could use for our class assembly.
Lots of parents came to see our assembly, which was all about the Chelsea Pensioners. Connie enjoyed reading her poem and Harry did a fantastic job with the power point presentation.
We have the opportunity to take part in extra-curricular clubs after school and now we are in Year 3 the boys get to join the football team! Taryn and James enjoy attending the training sessions after school and being part of the football club.
Year 3 has completed lots of brilliant homework this term. Models of the Aqueduct of Segovia and volcanoes – one volcano even has red lava which lights up! Children have been busy in the kitchen baking and cooking meals and poems have been written. Harlow thinks this terms homework has been fun and enjoyed making a volcano and polishing some shoes!
We finished the term with our amazing carol concert. We had lots of carols to learn and our behavior was exemplary! We sang our hearts out and our readers did an amazing job.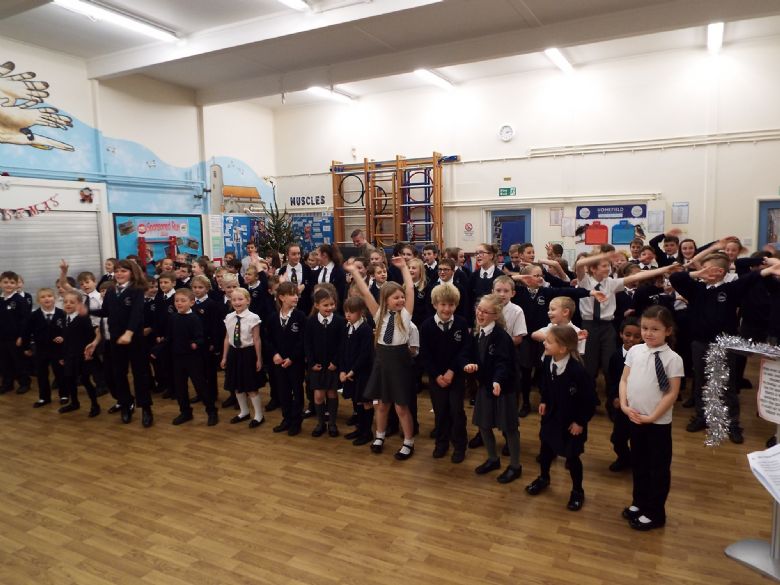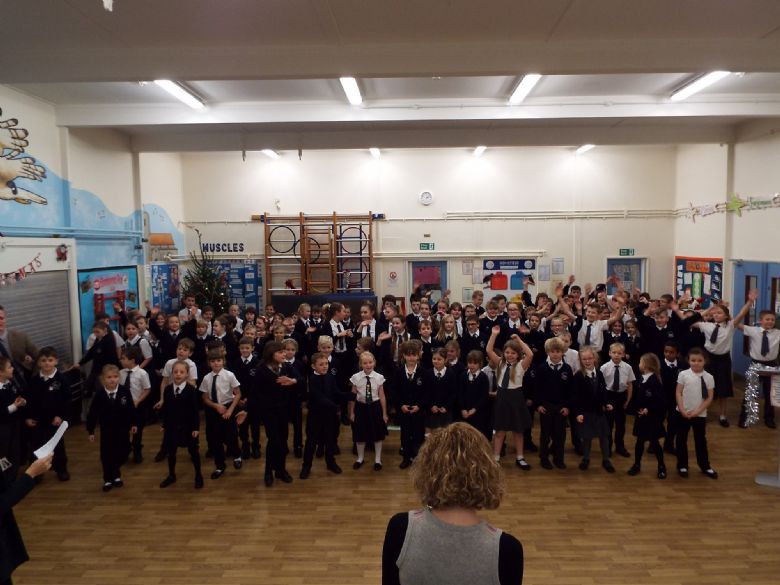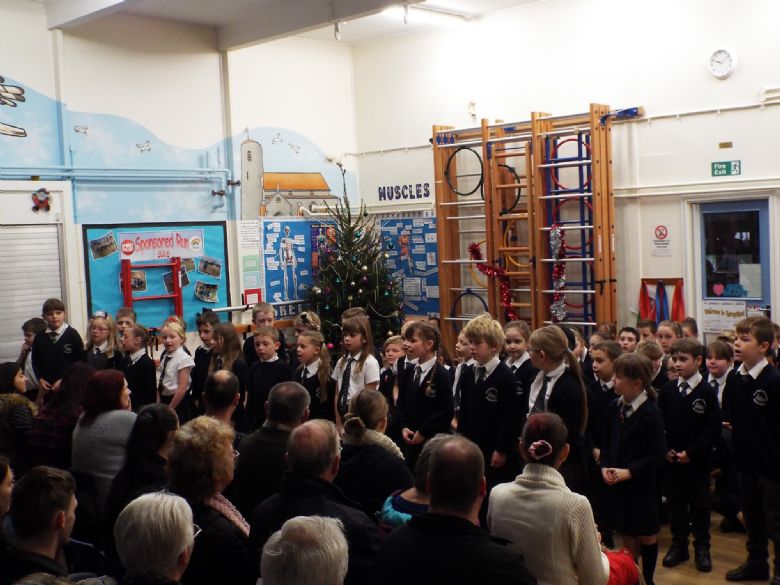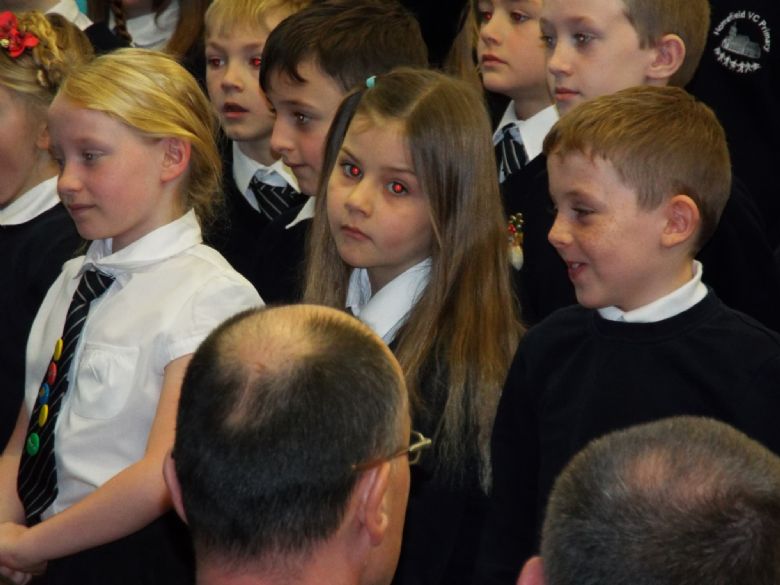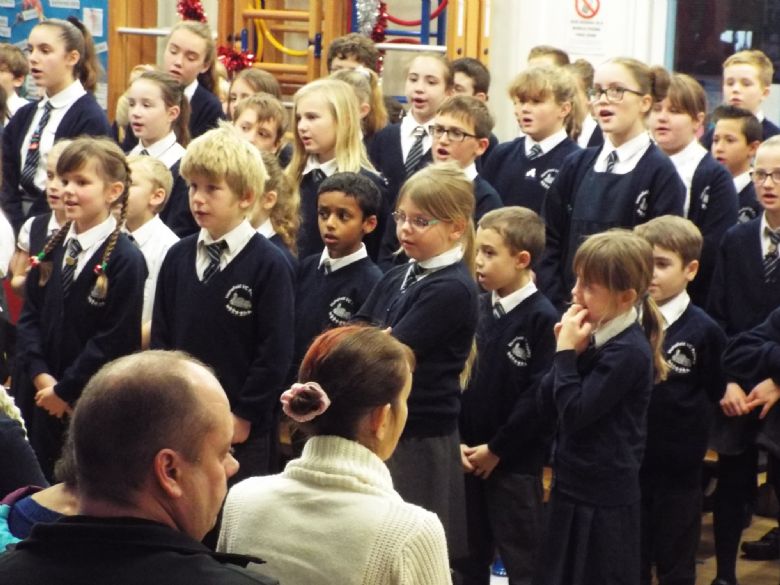 Sadly we also have to say goodbye to Christopher and Miss Konieczny.
Christopher will be going to a different school in January and we wish him good luck. We will miss you Christopher!
All of Year 3 will miss Miss Konieczny. We have really enjoyed having her as our teacher for the first term of Year 3 and she has taught us so many new things.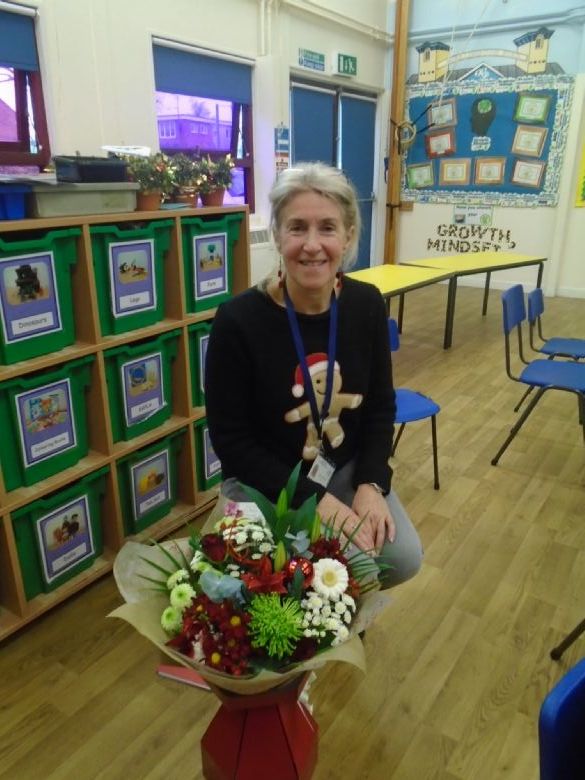 Our secret word for when we come back in January is Frosty and children who remember it will get two team points.