In this section...
Well we have been working hard!
Not only have we been ensuring that our play, Aladdin Trouble, is top notch, we have been working hard in English to finish writing our suspense pieces (using action and description) based on Kensuke's Kingdom. I have been so impressed by the language and vocabulary that has come through this unit and is clear in your writing - well done! We are now writing poetry that uses imagery (metaphors) and will be writing our own using Microsoft Excel (you'll have to wait and see why!) to write our own poem based on Brain Moses' 'If I were a shape...'
We had a visit from Mrs Hirst, the Year 7 Transition lead and Science Teacher at Lynne Grove, and some Year 7 and 8 pupils who lead a Science workshop this morning. She was so amazed at the children's knowledge, predictions and explanations and could tell that we are great scientists already! We were all blown away by the three experiments she showed us and the children were a credit to the school.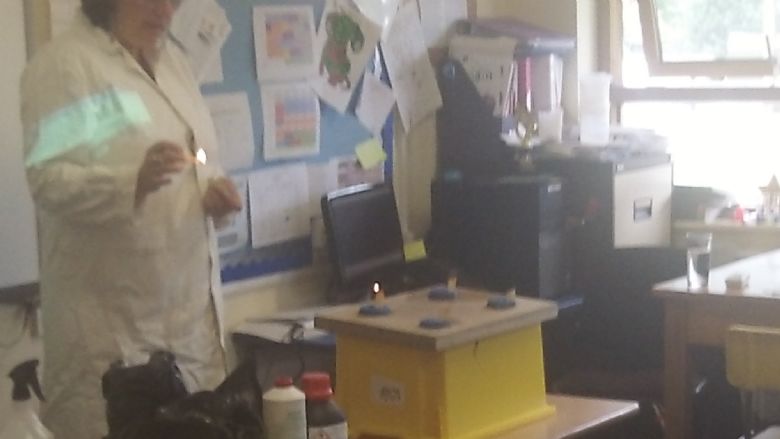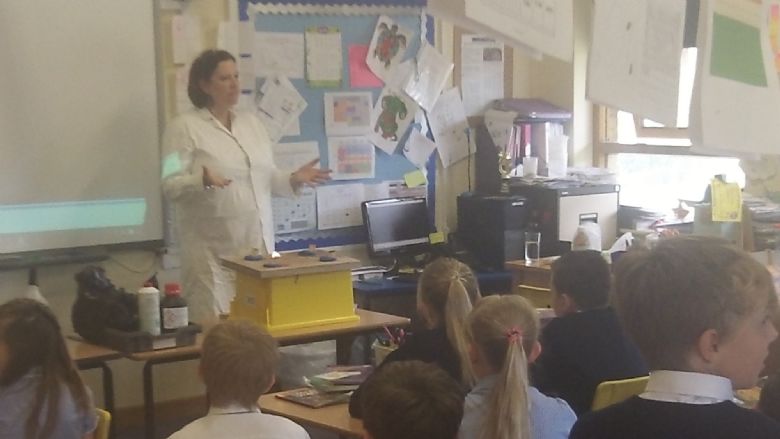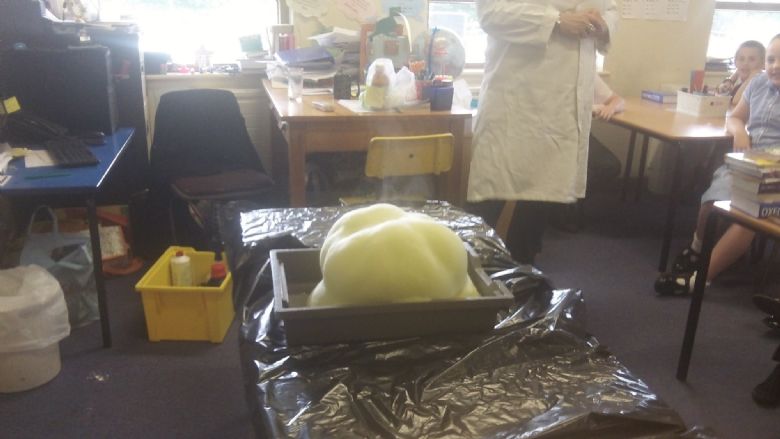 In Maths, we have been decimal-focused and will be starting a new unit of Geometry next week. We realised that decimals were not as scary as we thought as we can add and subtract them and multiply and divide them by powers of 10 in the same way we would whole numbers.
As World Cup fever has started, we were lucky enough to play in a class 'Inflatable Football World Cup' tournament. It was a great experience for all and you can read our very own sports journalist's report of the whole tournament below! Well done Mark - I think there's a career ahead of you here! Thank you all for your fabulous posters designed as homework to give lots of information about the World Cup countries - you've done some great research and presented it nicely.
We are also coming to the end of our Play Leader Training with Coach Mark. The children have been developing skills to enable them to lead games with children in a fair, inclusive and fun way. Keep up the great work!
Keep up the Super Reading and determination to do your best!
Miss Everett