In this section...
Farewell Ancient Greece... Hello Paul Cezanne
Farewell to the Ancient Greeks...
We have had a fabulous three weeks, learning about the legacy of the Ancient Greeks, culminating in our Ancient Greek Day on Thursday. The children looked fantastic - thank you as ever for the amazing support you show for these enhanced learning activities. I will post more photographs during the week, so watch this space. The class have learned so much and showed a great deal of enthusiasm for the subject which I hope they shared with you on Friday.
English and Maths
This coming week we are completing our Greek myths in English, hopefully including some relative clauses.
Homework Reminder - only half of the class have completed the relative clause test on spag.com. Can you please check you have done this before Wednesday.
In Maths we are completing our place value focus: reading, writing, ordering, comparing, rounding and reasoning with numbers up to 1,000,000.
_____
Still Life…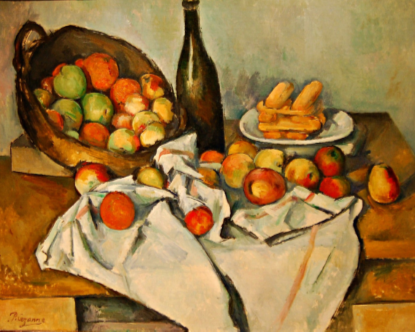 Taking us up to half term, we will shifting our focus to our Art skills and looking at Still Life.
Please use the knowledge organiser with your child(ren) to review the key vocabulary we will looking at as well as the works of our chosen artists. You never know, perhaps you have a budding Cezanne under your roof!