In this section...
It's been a very busy week in school.
Assessment Week/Parents' Evenings
Across the school, termly assessments have taken place and, as usual, the children have conducted themselves very well. These assessments,alongside work in class, inform teachers' judgements of each child's performance against their age-related curriculum expectations, which will form part of the discussions on parents' evenings. If you haven't yet signed up for a parents' evening slot (Wednesday 13th/Thursday 14th Feb), catch me in the playground or call into the office.
Local History
The class spent an introductory lesson to set the set the scene for our local history study of Sarah Martin and Elizabeth Fry. As it turned out, while placing the Victorian period in a British History chronology, the children asked fascinating questions about Kings and Queens and succession to the throne, including Henry VIII and his six wives. I went with the children in the end so we haven't actually mentioned Ms Martin or Ms Fry yet, but we will do!
Class Assembly
It was great to see so many of you stay for our class assembly on Wednesday. Although they are only short, the children do enjoy the opportunity to share and I hope you enjoyed our 'tongue-in-cheek' song performance.
The Explorer
Our current class book is The Explorer by Katherine Rundell. The children are completely absorbed in the story of four children stranded in the Amazon jungle (so much so that some of them have asked staff if they can borrow copies of other titles by the same author). You may like to ask them about it.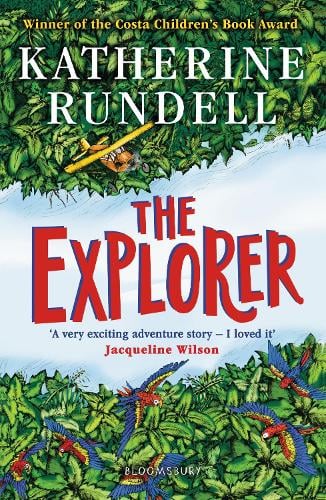 The secret blog word for this week is treadmill - the Victorian variety!