In this section...
This half term is flying by and Y5 are really getting into their stride.
Having completed our History block with a really enjoyable visit to Norwich Castle, we are now well underway into our next block, which is Science and properties of materials.
Science
The children have already been hands on looking at different materials and the properties that make them suited to different jobs. They have had a 'hands-on' job looking at different methods of separating mixtures - so if your sieve or coffee filter paper goes missing you'll know the culprit! Having looked at vocabulary (dissolving, solution, soluble), we will start next week experimenting different factors which influence dissolving. Perhaps the children could help make you a cuppa over the weekend and see science in action.
---
Reading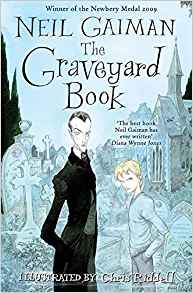 Nobody Owens (Bod) has had a very lucky escape this week (from the clutches of the ghouls) with a little help from Miss Lupescu and the Night Gaunts. Unfortunately, he has just failed in his lessons on 'Slipping and Fading' and proceeded to fall from an apple tree and (possibly) break his leg!
Grownups, if you're not sure what any of that means, why not ask the children to explain.
---
Writing

We are in the middle of writing explanations – the lifecycles of oozlewumps, fleabogs and other fascinating creatures.
Can the children explain the lifecycle of their curious creature to you? Perhaps you could encourage them to draw it too.
---
The secret blog word for this week is particle.
Write it down and show it to Mrs Newman or Mrs Parker for a team point reward.