In this section...
In our penultimate week of the term, we have been looking at key events in the life of Moses. The children have enjoyed watching snippets from 'The Prince of Egypt' and I know that some of you have been pestered to watch the whole film at home. We have looked at 7 out of the 8 key events - see if the children can tell you them in the correct order.
This will feed into our big question "How can following God bring freedom and justice?"
---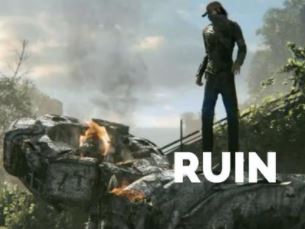 We have worked hard on some super short stories based on an animation clip called 'Ruin'. The children have re-drafted, edited and published their stories and we will share them with you at the end of term.
---
We are looking at statistics in maths in the form of line graphs and tables and timetables. Today we have focussed on accuracy and precision when plotting points on graphs and we extended this in the afternoon to plotting coordinates to create a Christmas Tree. There was a huge amount of progress seen.
---
In a busy afternoon trying to wrap up our UKS2 Christmas offering (which you will see later next week), I forgot to give out spelling homework - but I've included it below ready for Monday's test. It's also on Google Classroom.
Have a lovely weekend.
p.s. the secret word is exodus.
---