Mathematics
Maths at Homefield
At Homefield, we aim for all our pupils to leave as inquisitive, resilient and reflective mathematicians, who are able to reason mathematically, appreciate the beauty and the power of mathematics and achieve a sense of enjoyment and curiosity in the subject.
In line with the National Curriculum Objectives for Mathematics, our intent is that all pupils:
become fluent in the fundamentals of maths, including through varied and frequent practise with increasingly complex problems over time, so that pupils develop conceptual understanding and the ability to recall and apply knowledge.

reason mathematically by following a strategy, using previous knowledge to conjecture relationships, develop an argument, justification and proof using mathematical language.
can problem solve by applying their mathematics to a variety of routine and non-routine problems with increasing sophistication, including breaking down problems into a series of simpler steps and persevering in seeking solutions.
Curriculum Implementation
At Homefield children study mathematics daily following a slightly adapted version of the White Rose Maths Scheme of Learning. White Rose Maths is a blocked scheme which allows for depth and breadth of learning within each strand of mathematics.
Central to our approach are the 5 Big Ideas which underpins mastery mathematics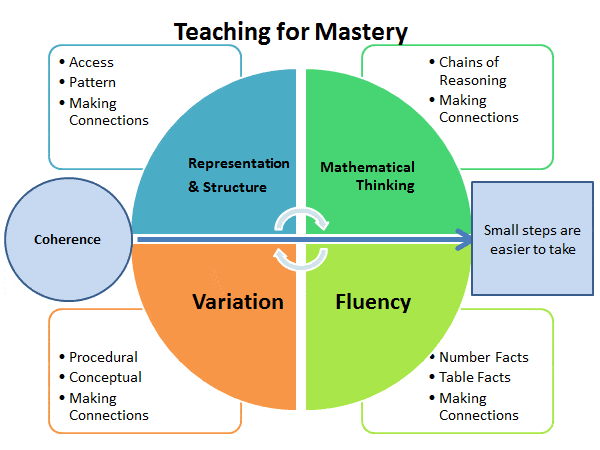 Mathematics teaching for mastery assumes everyone can learn and enjoy mathematics.
Mathematical learning behaviours are developed such that pupils focus and engage fully as learners who reason and seek to make connections.
Concrete, Pictorial and Abstract (CPA) learning underpins the representation and structure element for teaching for mastery. CPA allows children to engage with a wide and varied range of concrete manipulatives and abstract methodologies. Cohesive use of CPA is a fundamental part of mastery of mathematics for all learner. Concrete and pictorial references scaffold and strengthen understanding.