In this section...
Hello Year 6,
I hope you are all keeping safe and well and ready for another week of lock down learning. The learning on the website is the same as on Google Classroom.
Maths
Before moving on further in maths I would like you to recap ratio as lots of you missed this learning as it was just before we went into lock down. You will continue to use the White Rose videos but you are working from Week 1. You do not need to print the worksheets! Have the worksheet on the screen and record your answers in a notebook.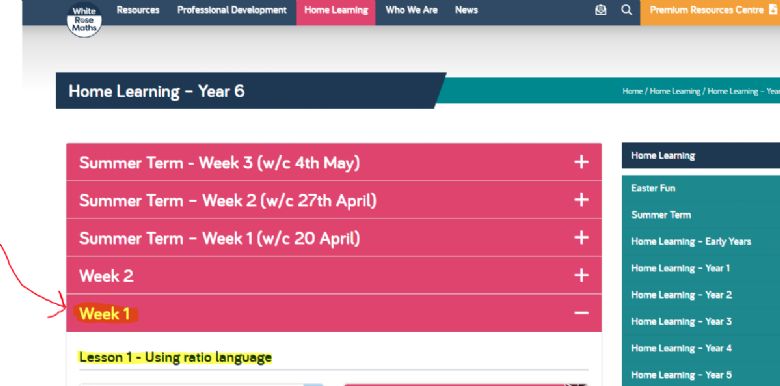 English
In English this week we are continuing to work through the Doors unit. Please complete Activities 4 - 7.
As always, if there are any problems or questions please email me.
Have a good week, I miss you.
Miss B